Latest News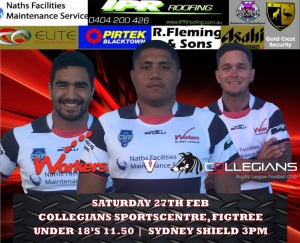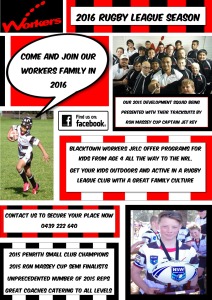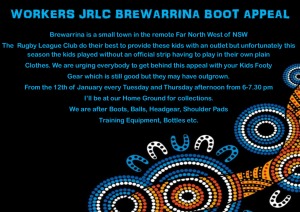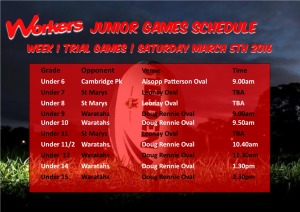 Workers are set to battle it out with CRL powerhouse Woolongong Collegians in our inaugural City v Country Game this Saturdy the 27th of February. Workers will be looking to school their Country rivals who are coming off big wins over fellow Ron Massey Cup sides Concord-Burwood Wolves and perenial cellar dwellers the Kingsgrove Colts. The Boys from Blacktown who themselves have a bit of wind in the sails after two big wins over the Guildford Owls in a hostile McCreedie Park at Guildford will be looking to dish up a healthy serve of respect for their more fancied country rivals.
Come and join the pride of Blacktown in 2016 as we march onto our most dominant season ever!
Don't leave those old boots laying in the back of the cupboard, the Kids of Northern NSW Town Brewarina would love to have them. These kids love nothing more than to represent their people and their town and that footy gear your hoarding could make a huge difference to those aspirations.
Week 1 Trial fixtures
*subject to change please check back next wednesday for updated list.