Sponsors
Darwin Buffaloes Football Club
The Club extends our thanks and appreciation to our partners & sponsors for their ongoing valued support. We encourage all members to view our partners & sponsors websites for further information on tangibles which members maybe able to access.
Urbex

http://www.urbex.com.au/
Urbex, has become a major force in the national property development market since launching in 2003. A wholly-owned subsidiary of the long-standing national property and construction company The BMD Group, Urbex creates innovative living environments that set new benchmarks in urban design and community creation.
CAZALYS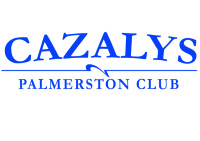 http://www.cazalysnt.com.au/
The partnership between the Club and Cazalys is set to grow as the Club establishes its operations in Palmerston.
Cazalys venues (Cazalys Palmerston & Palmerston Golf Club) will be the venues for Club functions and events throughout the season.
Members of the Club do receive a Cazalys membership which does allow access to both venues. Please contact the Football Club if you have not received your Cazalys membership card.
Cazalys have food and beverage menus and regular specials that can be seen via their webiste: http://www.cazalysnt.com.au/
PALMERSTON CITY COUNCIL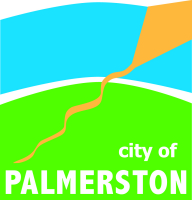 http://www.palmerston.nt.gov.au/council/latest-news/2012
The second largest city in the Northern Territory, Palmerston is a young, vibrant regional hub with a fast-growing future.
The city boasts 32,000 residents, 2 shopping centres, a G.P Super Clinic, brand new water park precinct and recently upgraded sporting facilities, proving it has come a long way since welcoming its first resident 30 years ago.With a projected population of 44,000 by 2025, accelerated growth is high on the region's agenda with 4 suburbs under construction - including the rapid expansion of existing suburbs Bellamack and Johnston, and new residential developments Zuccoli and The Heights Durack.
With a strong plan in place for the region's future growth, the City of Palmerston proves to be a 'Place for People'
Fortress Mining Services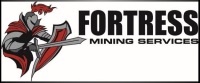 One of the owners of Fortress Mining Services, Mr Derick Yates, has a long association with the Buffaloes. Derick has close links to the McLeod family who have played for Buffaloes at the highest levels and nutured the early career of the former Adelaide Crows Superstar Andrew McLeod. Andrew first played his senior football with the Buffaloes in the club where his father Jock has played over 200 games.

Abbott Cleaning Service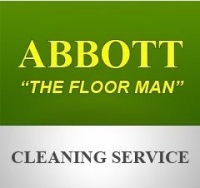 http://abbottcleaningservice.com.au/
A team with a combine 60 years of experience, we can identify, problem solve and restore floor surfaces with results that exceed expectations. We are sensitive to your timeframes and are respectful of your environment.
Understanding what you are standing on is critical to how it needs to be maintained. We can tailor a progam to get the best out of your floor for longer.
Crossinnovate Consulting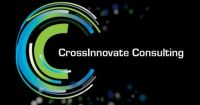 http://crossinnovate.com.au/
Crossinnovate Consulting consists of business partners Mark and Trish Crossin. The business is based in Darwin, Northern Territory and provides services to clients based in the Northern Territory and elsewhere in Australia.
The business has been established to provide advice, support, advocacy and networking related services to clients.
Services provided to government, industry, public, private, Non-Government Organisation based employers, individuals and unions.
Darwin Business Machines

http://www.darwinbusinessmachines.com/
Darwin Business Machines Office National is proud to be the oldest locally owned office technology business in Darwin.
The company commenced operations in 1973 prior to Cyclone Tracy. Current owners Bryan and Ann Moroney have operated the company since 1976.
What We Offer.
The range of products we sell is enormous, our product knowledge is extensive and most importantly, our service is the best!
The leading suppliers of office technology, companies such as Panasonic, Brother, Canon, Acer, Tec and many others continually train our technicians to keep them up to date with new products.