Latest News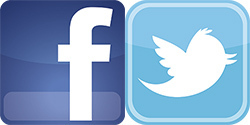 http://www.facebook.com/#!/DandenongStingrays
https://twitter.com/DandyStingrays
The Dandenong Stingrays' is a leading Club within the AFL Victoria TAC Cup Under 18 Competition, that prides ourselves on achieving excellence in every aspect of our Club both in our football programs and our social responsibilities. Although the Stingrays have had nearly 100 players on AFL lists since inception, the days of only having to pick kids out of local football and present them to the AFL recruiters are long gone.

The charter and responsibility of the Stingrays extends way beyond the boundaries of the football ground and now encompasses drug and alcohol awareness, driver education, racism in society and sport, time management skills, diet and nutrition programs and social and domestic violence programs. 100% of our TAC Cup list takes part in these off field educational programs, nearly 100 players each year.
Stingrays News - Preseason Edition 8
We need more Female AFL School Ambassdors
Team List vs. Bendigo Pioneers, Sunday 23rd February
Stingrays News - Preseason Edition 7
Stingrays News - Preseason Edition 5
Tigers' Australia Day Training Session in Beaconsfield
2014 Junior Level 1 Coaching Course
Stingrays News - Preseason Edition 4
Stingrays News - Preseason Edition 3
Head Trainer & Volunteer Sports Trainers required for 2014
The Dandenong Southern Stingrays require the services of a Head Trainer and volunteer Sports Trainers to enhance the level of care and support for our players for the 2014 TAC Cup season.
2014 Dandenong Stingrays TAC Cup Fixture
Stingrays News - Preseason Edition 3
2014 Auskick, Youth and Senior Level 1 Coaching Courses
AFL Superclinic at Frankston Oval
Stingrays News - 2014 Preseason Edition 2
Melbourne Football Club Christmas Party
AFL for Girls - Frankston & District Junior Football League
Coaching Re-Accreditation Form
Game Development Officers (Casual)
AFL South East Support Northern Territory Visit
Talent On Show During The South East Multicultural Cup
Crib Point Youth Girls Set To Join AFL
Looking to apply for the 2014 Dandenong Stingrays Squad? Download all the forms here....
2014 Coaching Courses - Reminder to Clubs
Craig Black Returns To The Dandenong Stingrays As Coach
Fitness and Conditioning Staff Wanted
The Book - Dandenong Stingrays 2013 Season, Kim O'Sullivan

Purchase the season that was 2013 in writing and pictures here....