Home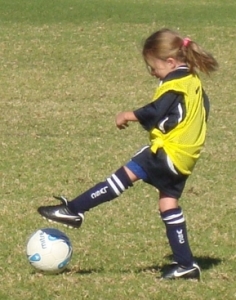 Welcome to Russell Lea Women's Soccer Club!
Russell Lea Women's Soccer Club (RLWSC) is one of the few all-women's soccer clubs in Sydney and provides instruction and training to women and girls from the age of 5 to 50+. In the 2013 season we had 250 playing members, with 70% of these living in the local area. RLWSC facilitates our teams' participation in competitions with the Canterbury District Football Association.
RLWSC is known for its outstanding contributions to women and girls' soccer in the inner west and has a reputation within the soccer community as a club of integrity and fair play.

Please use this website to assist you with information such as
Club Contacts

Frequently Asked Questions regarding grading, team formation, wet weather, ground set up etc

We will be updating information over the course of the season, so keep checking with us!