HOME

Narre North Foxes Football Club
______________________________________________________
NEW - 2016 REGISTRATIONS
Narre North Foxes will run a second registration day.
Details are:
Date: Sunday, 7th February, 2016
Time: 9 am to 12 noon
Location: Club Rooms
All merchandise will be available for sale.
Mouth-guard technicians will be at the club as well.
2016 COACHES ANNOUNCED
Full details of all coaches appointed have just been announced!
Please follow this link for full coach details.
2016 REGISTRATIONS
Narre North Foxes held their first registration eveing for season 2016 on Friday 11th December 2015. It was a great success!!
With positions filling fast, if you have not re-registered your child/children, please do so via the on-line registration process to ensure you secure a place in the team. An email was sent out in November with links to the on-line registration sytem. Please refer to this to complete your child's registration. If you have not received this email or have lost it, please contact our Registrar for assistance.
The club will run a second registration day on Sunday, 7th February, 2016. We will have all merchadise available for purchase on this day & our mouth-guard technicians will be at the club as well.
SGM/AGM - 20th November, 2015
Date: SGM Friday 20th November @ 7.00pm followed by AGM at 7:30pm
Venue: Narre North Foxes Clubrooms, Belgrave-Hallam Rd, Narre Warren North.
SGM Agenda:
Propose and adopt an updated club constitution.

Propose and adopt a name change for the club.
The following special resolutions will be put to attendees.
"That the Narre North Foxes adopts a new constitution, based upon the revised Model Rules as specified in the Associations Incorporation Reform Act 2012 and Associations Incorporation Reform Regulations 2012, with appropriate additions and modifications proposed and agreed at this meeting."
"That the Narre North Foxes change their name (after the 2016 season) to the Narre North Foxes Football Netball Club Inc."
Supporting Information:
The club has been operating under an outdated constitution not consistent with the Associations incorporation Reform Act and Regulations from 2012 and makes reference to old club and league entities. The Narre North Foxes Executive is proposing to update the club constitution to suit our current organisational structure and to adopt new policies and guidelines brought into the club in recent years. Changes to the consitution have been proposed in accordance with the relevant legislation and existing club rules.
Changes to the club's constitution require the passing of a Special Resolution at a Special General Meeting of the club by a majority of at least 75% of the members voting at the meeting. Proxy votes are allowed. A proposed new constitution has been drafted by the committee and is available for review and comment by members. A copy of the proposed new constitution can be obtained here. A list of changes and an Appointment of a proxy form will be provided via email to club families.
The name change is being proposed in adance to allow time for the relevant legal, regulatory, changes to be made throughout the next season whilst the merged Oatlanders and Maramba netball clubs run independently as the Narre North Foxes Netball Club.
AGM Agenda:
Minutes of previous Annual General Meeting

President's Report

Treasurer's Report

Fee Structure for 2016 - new canteen levy and voting member fee.

Election of new Committee
Any comments or questions in relation to this process or the draft constitution should be directed to Narre North Foxes President, Glenn Smith.
We need you in 2016 for our 20th anniversary
We realise AGMs and committee meetings can be daunting to many, but we are looking for involvement and contributions from our families at the Foxes to have a voice regarding the future development of the club.
Please consider joining the committee for 2016 - all committee positions will be declared vacant at the AGM and our Registrar, Vice President and Secretary roles on the exec will be available as they are not restanding for election. Anyone who thinks they can spare a little time to help the kids get on the ground each week we encourage you to put up your hand.
It is critical that we fill the executive and preferred to fill as many roles as possible in the general committee to share the workload and have a motivated group of people with fresh ideas ready to take the club into its next phase. No experience or qualifications are necessary - just a desire to participate and to make the Foxes a successful and enjoyable place for our players. If anyone has any quetsions, or interest, please contact Nicole Ryan on 0433 126 312.
______________________________________________________
2015 PREMIERS
Congratulations to Dale and your U11 Cubs and
Greg and your U15 Black sides
on your fantastic Grand Final wins yesterday!
| | | |
| --- | --- | --- |
| Team | Narre North Foxes | Tooradin-Dalmore |
| Under 11 Cubs | 6-8-44 | 2-4-16 |
| Under 15 Black | 11-7-73 | 6-5-41 |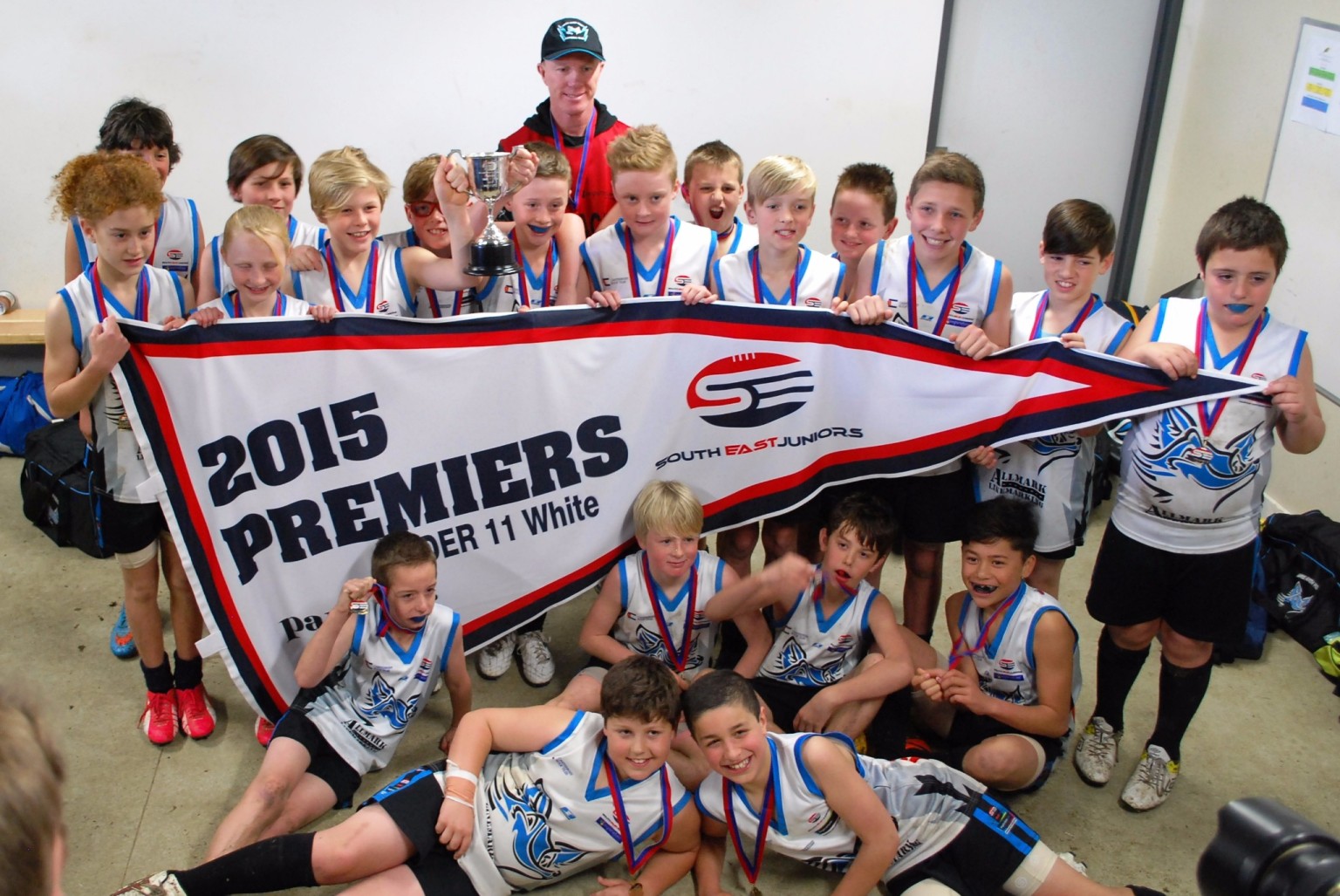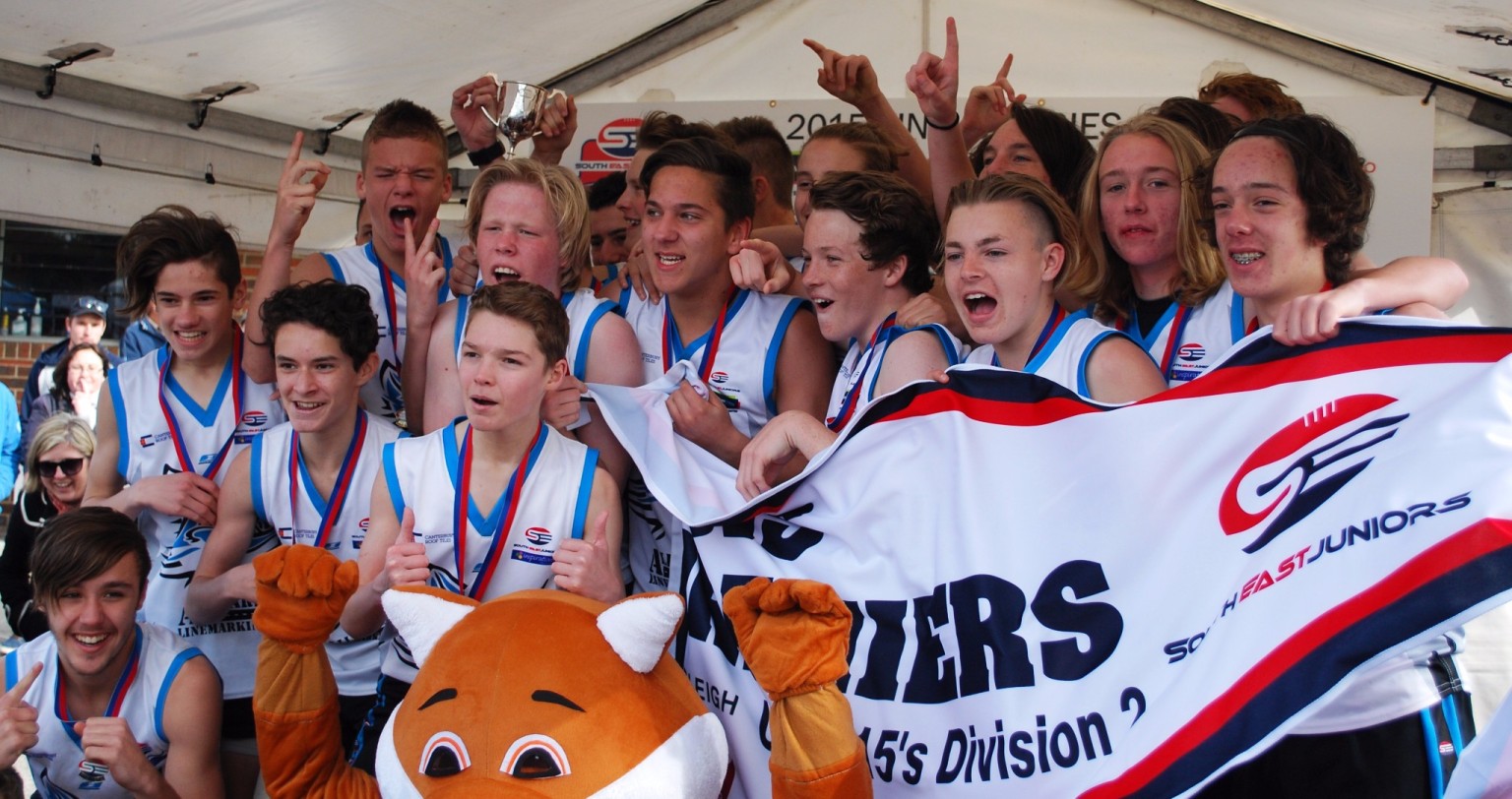 ______________________________________________________
Coaching In 2016
Coaching applications for 2016 are now open - please find the application forms in the coaches menu above. Submission to the club secretary via email to foxes.news@gmail.com to be received by close of business Friday 4th September with interviews to be held thereafter.
Current coaches and new coaches welcome to apply.
______________________________________________________
Sponsorship
There are a number of new sponsorship packages available for this season (many including ground signage) to support our local businesses.
Please contact Glenn Smith on 0407 665 844

______________________________________________________
TEAM APP
If you have an Android Smartphone or i-Device (iPhone/iPad/iPod touch) and haven't already installed Team App, then please do so and search for Narre North Foxes - we will be using heavily again this year.
You will be able to get easy access to all our fixtures, results, ladders, events, and more. Check the App Store, the Google Play store, or visit http://www.teamapp.com to download/register.
This year you can also access via the web: http://narrenorthfoxes.teamapp.com/
Email foxes.news@gmail.com if you have any queries.
________________________________________________________________________________________
________________________________________________