Home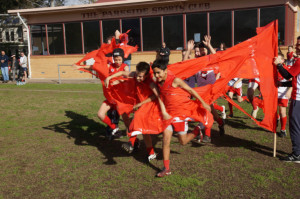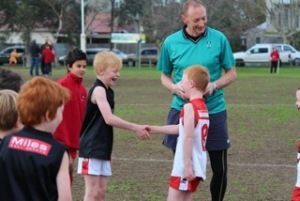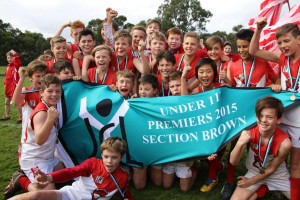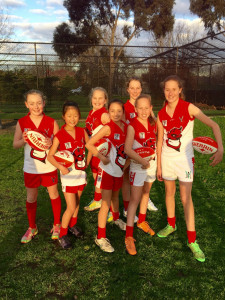 The Parkside Junior Football Club
The Parkside JFC plays in the Yarra Junior Football League. Our home ground is situated at Pitcher Park (Cnr Mercil Rd and Parklands Avenue) in Alphington.
Our Club prides itself on creating a family environment where children can participate in improving their fitness and ball skills and playing in a team environment.
Every year our numbers are growing and we field teams ranging from Under 8's to Under 17's. We also have a very successful Auskick clinic run by parents where boys and girls from 4 years old to Grade 3 can learn the skills of football in a safe environment. Auskick is held at our home ground every Friday night from 5.30pm during the football season (April to August). New children are always welcome.
Latest News
U11 team wins Premiership!
On June 14, at the close of round 9, the U11 boys were 2 wins and 6 losses in the very competitive Brown Division with seemingly no chance of making the finals. Since then they barnstormed their way through the rest of the season and into the Grand Final with 2 massive finals wins. Their Grand Final opponent, Park Orchards, had finished on top of the ladder and were a strong, skillful team who would be hard to beat. The game was the match of the year, a hard physical contest with multiple lead changes and in a frenzy of sheer excitement it came down to a winning goal to Parkside in the last minute. It was an unbelievable day for players, coaches and parents who all celebrated long and hard. Go devils!
Girls Football At Parkside!
Calling all girls interested in playing Under 12's, Under 15's & Under 18's in the YJFL for season 2016. Expressions of interest close 17th August 2015. Email secretary@pjfc.com.au or contact Donna Buchanan for more information on 0438 204 920.