Home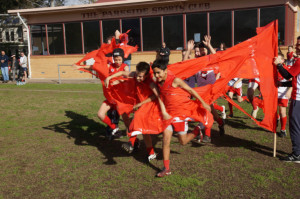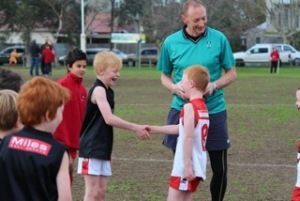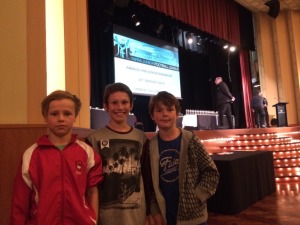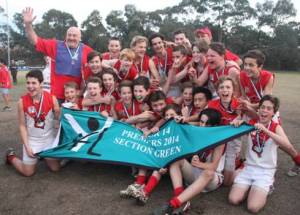 The Parkside Junior Football Club
The Parkside JFC plays in the Yarra Junior Football League. Our home ground is situated at Pitcher Park (Cnr Mercil Rd and Parklands Avenue) in Alphington.
Our Club prides itself on creating a family environment where children can participate in improving their fitness and ball skills and playing in a team environment.
Every year our numbers are growing and we field teams ranging from Under 8's to Under 17's. We also have a very successful Auskick clinic run by parents where boys and girls from Prep to Grade 3 can learn the skills of football in a safe environment. Auskick is held at our home ground every Friday night from 5.30pm during the football season (April to August). New children are always welcome.
In 2014, PJFC has been proud to become associated with Parkside Junior Netball Club which has commenced with NetSetGo and older age teams.
Latest News
League Awards
The YJFL held its Best & Fairest presentation on August 26th and Devils players achieved excellent results. At left we have Mitch, Kobe and TommyD from the under 10s who were all nominated. Congratulations to the following Parkside JFC players for winning top 3 Best & Fairest awards:
Colts (4) – Corey McKay – 1st
Under 15 (3) – Nick Ziemkiewicz – 2nd
Under 13 (Black) – James Anderson & Jacob Bourke – equal 2nd
Under 12 (Black) – Luke Triscari – 3rd
7 other players finished in the top 10 for their grade, A great achievement by all.
Congratulations also to Isaac Romano for being nominated in the Colts Team of The Year as a half-bank flanker. A fitting way for Isaac to finish his distinguished career in the junior ranks.
Grand Final Success for the Under 14s!!
A huge congratulations to our U14s team for winning their Grand Final.
Devils supporters turned up in big numbers to support the lads as they put on a great display of skilful football to overpower the Balwyn Tigers side and come away with a convincing win. There were some fantastic individual efforts on the day but it was the overall team contribution that was most impressive. Congrats also to the coaches and team officials and of course parents for supporting the boys throughout the season.