HOME
Registrations now open for 2016.
To Register for the upcoming 2016 footy season click on the 'member access' box in the registration box to the right.
>>>>>>>>
Remember, 'early bird' registrations completed prior to February 7 pay 2015 prices.
Cobras Launch Club 12
The Canterbury JFC are delighted to announce the launch of an exciting new initiative in sponsorship packages for the Cobras going forward.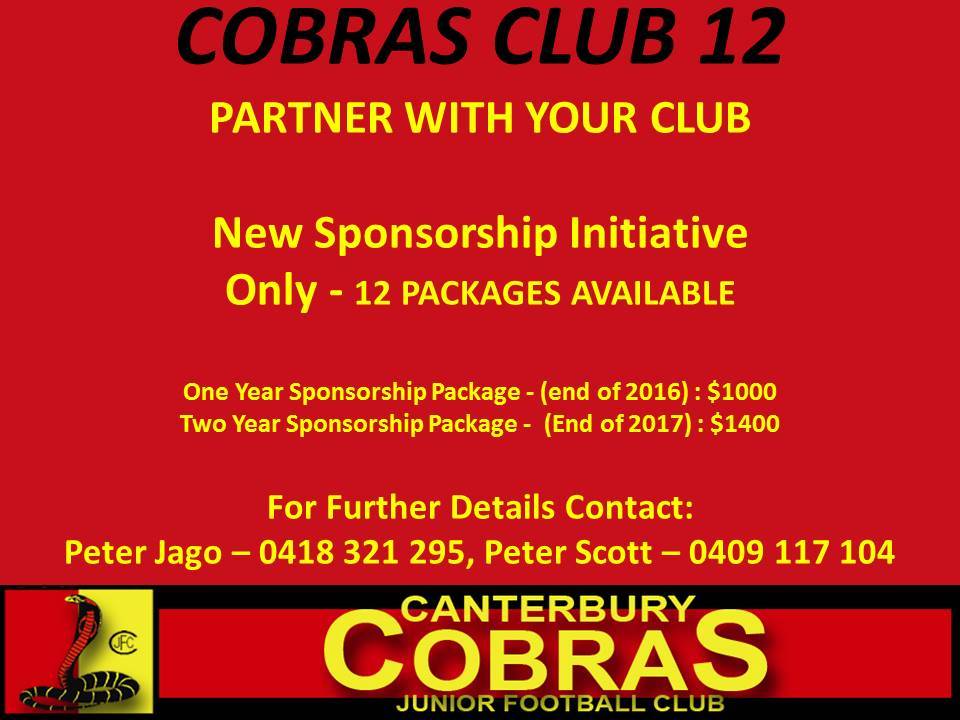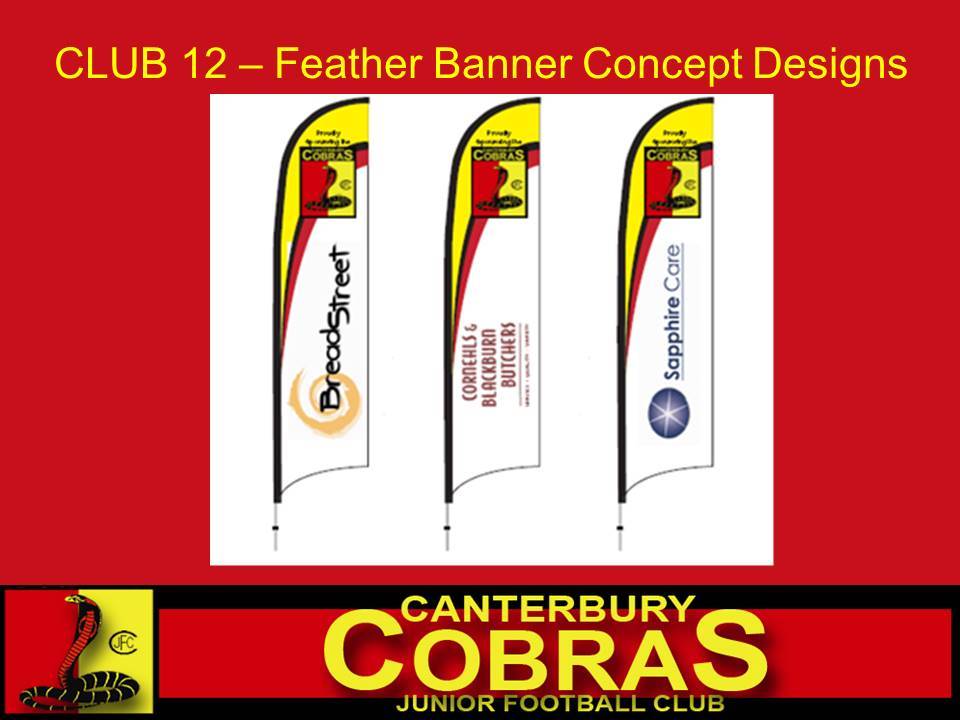 Further information regarding this exciting initiative can be found HERE**
We are excited to announce Grill'd Camberwell as a new sponsor of the Canterbury Cobras.
As part of their sponsorship and for the benefit of all players and their families, Grill'd Camberwell will be providing match day awards to all teams for the remainder of the 2015 season and for the 2016 season as well.
On behalf of all of us at the Canterbury Cobras, we take this opportunity to once again thank Grill'd Camberwell for their sponsorship and ask that you support them, and all of our sponsors.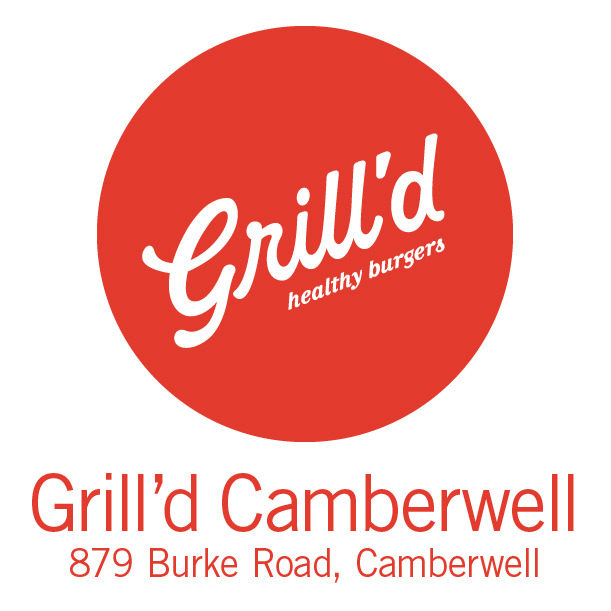 AUSKICK 2015 UPDATE: SEE ABOVE TAB OR CLICK HERE
COBRAS CALENDAR
Plan your season! Updated as of 28 February 2015 so check for any changes. Now available to download. Go to the Club Calendar tab above or click here.
MERCHANDISE
The League now requires ALL players to have shorts that have the YJFL logo on them! Click on the Cobras jumper to the below right of screen to access an order form and other information.
IMPORTANT INFORMATION CONCERNING MATCH DAY CHANGES FOR TACKERS AND U10 IN SEASON 2015
PLEASE REFER TO THE NOTICE BOARD AT THE RIGHT OF THE PAGE
A FULL COPY OF THE AFL POLICY CAN BE FOUND AT THE AFL COMMUNITY CLUB WEBSITE