Home
Welcome to the Home of the East Perth Eagles
2014 MSBL Champions
East Perth District Basketball Association Established 1946
30th August
East Perth Eagles 2014 MSBL Champions...
Read more
22nd August
Eagles Fans book your tickets to the SBL Grand Final !
Read more
16th August
Eagles take game 1 of the Semi Finals against the Redbacks !
Read more
14th August
Narelle Henry Appointed Women's SBL Head Coach
Read More
9th August
The VORIAN Agency EAGLES Douse the Flames !
Read more
8th August
Flames push EAGLES into Qtr Final game decider
Read more
3rd August
Under 16/2's WABL Women... Great WIN
Read more
2nd August
Vorian Agency EAGLES take Game 1 in SBL Qtr Finals
Read more
29th July
MSBL Vorian Agency EAGLES make the Qtr Finals
Read More
25th July
East Perth Team Photo's - Sunday 27th July
Read more
3rd February
AUSSIE HOOPS Eagles Registration NOW ON-LINE..

.

Click Here to Register
Older News News Archives SBL Match Reports
| | | | |
| --- | --- | --- | --- |
| | | | |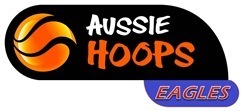 Click HERE to Register