Home Page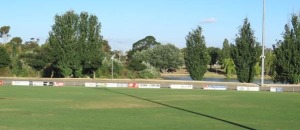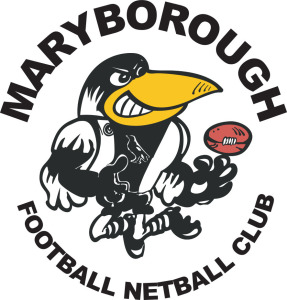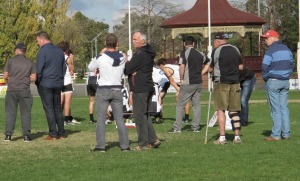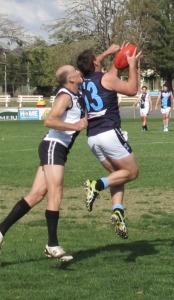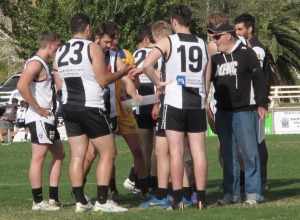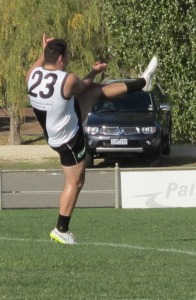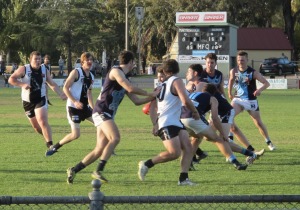 Welcome to the
Maryborough Football Netball Club
Improvement bodes well for long term future
by Coral Giles
It was good to be back on our Barkers Trailer Oval for the first home game which was against Eaglehawk.
The U/18s battled hard in their match and they showed a lot of improvement. However, we had a number of injuries including Sam who looked like a 'mobile ice box' after the game.
The Reserves proved the saying, "Friends are worth more that money,' and the team worked to let the supporters know that we have a future. There were some good passages of play, so keep working at it!
The young seniors showed our supporters why, as a group, they have a bright future. With older players lifting their confidence and the return of injured/unavailable players down the track, we should see what a full strength Maryborough side can do soon.
Congratulations to the A Grade netballers who won their game 38-35 in a tight struggle. This talented side has the ability to achieve great things this year. The A Reserve team went down to Eaglehawk as did B Grade.
It has been terrific to see so many players attending the Thursday night dinners and enjoying the social atmosphere.
Goodbye to Don Cassidy
The MFNC farewelled long time member and supporter Don who passed away recently after a long battle with illness.
Don is the father of Grant, Leigh and Shawn, all three having played for the club. He was a loyal supporter for years. He will be sadly missed and we pass on our condolences to his wife, Glenyce, his sons and grandchildren.
Bendigo FNL Live Scores on Red Text
Want the lives scores of every BFNL football and Netball game, use your smart phone to acess using the below link:
http://m.bendigofnl.livescores.redtxt.com.au