Club News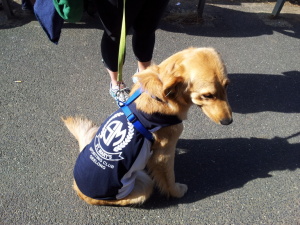 PHOTO OF THE WEEK
Our newest member, Hudson showing his St Marys colors at last weeks senior game.
JUNIORS ROUND 3 GAMES
Hi Everyone,

Hopefully everyone has had an enjoyable start to the season.

Round 3 fixture is out for NLL, the league has been able to schedule all games on the Saturday, no Sunday or Friday nights.

http://www.foxsportspulse.com/assoc_page.cgi?c=0-6185-0-299859-0&a=COMPS

Saints V Leaping Joeys @ 10am Sat 26th April @ Friers Reserve
Saints Black V Leaping Joeys @ 8.30am Sat 26th April @ Friers Reserve
Saints Blue BYE
Ammos Blue V Saints Blue @ 10am Sat 26th April @ Queens Park Bottom Oval
Ammos White V Saints Green @ 10am Sat 26th April @ Queens Park Bottom Oval
Saints Green V Ammos Green @ 8.30am Sat 26th April @ Geelong Cricket Ground
Eagles Red V Saints Black @ 8.30am Sat 26th April @ Hurst Reserve (Douglass St Herne Hill)
Saints Blue V Eagles Black @ 10am Sat 27th April @ Geelong Cricket Ground


Umpires will be appointed next week.

Have a great Easter break.

David Bourke

AUSKICK WELCOME AND PACK COLLECTION DAY.
You're invite to our Auskick Welcome and Pack Collection Day to be held Sunday April 13 at 11am - 12:30pm. All existing and new members welcome. Why not invite your friends to join you.

You must remember to go online and register prior to the pack collection day. Registrations are done online for Auskick @ http://www.aflauskick.com.au/locator/?postcode=3220&a=LOCATOR¢re_search_type=1&Find.x=0&Find.y=0 - Look for St Mary's Sporting Club and hit register. It is that simple.

The St Mary's Sporting Club 2014 Auskick season will kick off on Friday 2 May at 5pm at the Clubrooms.

Auskick is a safe, fun environment developed to help kids learn the basics of football and is open to younger aged boys and girls. If you have a query regarding Auskick please email stmaryssportingclub@bigpond.com.

Key dates for 2014 include:
NAB Auskick Superclinic - Sunday 13 July
NAB Auskick Centre Visits - Sunday 3 August

Go Saints!!

U14 TRAINING & GAMES OVER THE COMING WEEKS.
Wed 9th April Training at St Marys
Sat 12th / Sun 13th Round 2 of GJFL
Mon 14th April NO Training
Wed 16th April Training at St Marys
Sat 19th / Sun 20th NO GJFL Games over Easter weekend
Mon 21st April (Easter Monday) NO Training
Wed 23rd April Training at St Marys
Sat 26th April Round 3 of GJFL
$1000 DRAW.
The $1000 Raffle Draw held at each home game will not be drawn this coming weekend at the St Mary's v St Joey's game. There will still be 10 draws throughout the year.
Tickets are $100 each and are available from Kevin McMahon.
THURSDAY NIGHT MEALS ARE BACK.
Thursday night meals are back commencing next Thursday the 3rd April at 6pm. It would be great to see all footballers, netabllers, both junior and senior supporters and Board members.
U14 Weekend Camp - Cottage by the Sea Queenscliff
At this point we have secured the weekend of Sat-Sun 12 and 13 JULY.
2014 during School Holidays, further information will be circulated closer to the date regarding registration and logistics.
If anyone has any questions in regards to the 2014 program please give David Batson a call on 0417 383 020.
ORDERING WINE
Please find here the wine order form also raising funds for the 2014 ST MARY'S CULTURAL EXCHANGE TRIP TO SOUTH AFRICA.


SMS SERVICE TO ALL MEMBERS
St Mary's utilises a SMS service to get text messages to our players, members and supporters. If you receive a message from either mobile number 0407 887 938 or St Marys, then you have received that message as part of a bulk TXT service. Please do not reply to that TXT as it is not a monitored service. If you wish to opt out, then please send back a TXT with the just the word REMOVE in the subject line.
Please Note: if you are a player and you opt to be removed, you will not receive information about change of venues, change of start time for game, training info or any request from your coach, team manager or co-ordinator. It's strongly recommended that all players stay on the bulk TXT service.

CLUB SONG: (sung to the tune of It's A Grand Old Flag)
It's a grand old flag, it's a high flying flag,
It's the emblem for me and for you
It's the emblem of, the team we love,
The team of the green and the blue.
Every heart beats true, for the green and blue
As we sing this song to you, (what do we sing)
Should auld acquaintances be forgot
Keep your eye on the green and blue