Home Page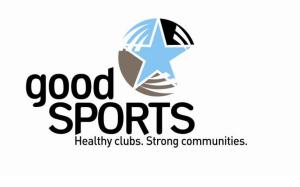 Welcome to the Glengarry Football Netball Club
Club Contacts for Season 2013
Secretary:

Darlene Musgrove - 0422 425 148
Vice President (Football):

Geordy Duncan - 0403 415 709
Vice President (Netball):
Amy King - 0428 924 410
PO Box 170 GLENGARRY 3854
Glengarry Football Netball Club is located on Cairnbrook Road Glengarry
Our Club is proud to be a part of the GOODSPORTS Program
The program
How does the program work?
Good Sports is successful in achieving results with its unique accreditation program, ongoing research and interaction with clubs. The three-level accreditation criteria define alcohol management standards for clubs that serve and consume alcohol. Clubs need to move through the levels over a period (max 5 years), maintaining all criteria from previous levels.
A Good Sports Project Officer assists the club through the entire process with materials, one-on-one visits and ongoing support. Research and collecting information helps verify that the program is having an impact. This information, along with testimonials from clubs, is the best way of proving the program works and goes a long way to ensure each club's future viability.