Home Page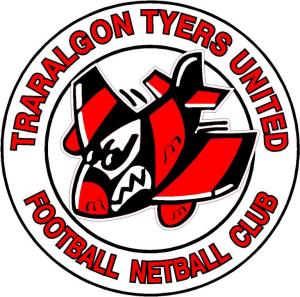 Welcome to:
Traralgon Tyers United Football Netball Club.
TRARALGON TYERS UNITED FOOTBALL NETBALL CLUB (TTUFNC) APPLIES FOR LEVEL 3 ACCREDITATION IN GOOD SPORTS PROGRAM
TTUFNC is committed to the principles of responsible alcohol management by applying for Level 3 accreditation in the Australian Drug Foundation's Good Sports Program.
Good Sports is the first nationwide alcohol management program of its kind and is run in Victoria by GippsSport with the support of the Alcohol Education Rehabilitation Foundation. The program was developed following research conducted by the Australian Drug Foundation which indicated that by introducing responsible alcohol management practices, clubs became safer and more viable.
As a requirement of Level 3, the Club has developed a written alcohol management policy that clearly explains how we will manage alcohol responsibly and reduce alcohol related harms. The policy includes sections on bar management, the sale of low and non-alcoholic drinks, safe transport, the provision of food when alcohol is served and removing the emphasis on alcohol for player awards, functions and prizes.
We are confident that our involvement in the Good Sports program will continue to improve the environment at the Club. We are working to ensure that TTUFNC is a great place to participate and socialise for all members of our community.
The club will be regularly monitored to ensure we comply with the program. It is the responsibility of all members to make sure we do the right thing when drinking and enjoy ourselves.
For more information about the Good Sports Program, contact Kerrie O'Bryan or Andy Falla.
SEASON 2014
The new season is almost upon us. With only 4 weeks till the first round, coaches, players, committee members and supporters are doing all they can to prepare for a great year ahead. It is important that you get along to training and put in the hard yards now so that we can be competition ready for the 29th March. We tackle the newcomers to the league and we are certain that they will be bringing their A game as we will also have to.
Our club rooms are looking magnificent if you haven't seen them yet. A huge thankyou to Ben Massaro, Jarryd Beddard, Tommy Beddard, Jo Locandro, Tyler Mustoe and Alfy Rodgers for all the work they did to get the rooms looking ship shape. Some of the netballers will be in next to varnish and clean so we will have an awesome facility to use this year.
If you haven't heard already, we are running a project called 'Who gives a sheet?' to help put a fresh look on the outside of the clubrooms. If you have $10, then this project is worth investing in. See Doug Caulfield, Kerrie O'Bryan or anyone on the committee if you are someone who 'gives a sheet'.
GO BOMBERS!!