Home Page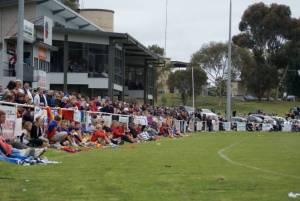 Welcome to the Tocumwal Football Netball Club Inc. website.
The home of The Bloods.
Welcome to Season 2014
EVERYONE WELCOME
Office Bearers for 2014:
President: Ashley Crawford
Vice President: Carl Cummins and Lou Hatty
Secretary/Manager: Steph Chappell
Treasurer: Katrina Chellew
Match Day Secretary: Deb Garlick
2014 Committee:
Mark Baldwin, Mark Barker, Bob Bourke, Jeremy Cardillo, David Farrell, Marie Farrell, Ted Hatty, Malcolm Haynes, Peter Howell, Nathan O'Connell, Leah Ryan and Natasha Wallace.
Contact Details:
Tocumwal Football Netball Club Inc.
PO Box 1
Tocumwal NSW 2714
Cnr Morris & Adams Streets
Ph/Fax: 03 5874 2284
If anyone would like to make a contribution to this website please email:
You are visitor number:
Counter Stats


sydney charters Counter