Home page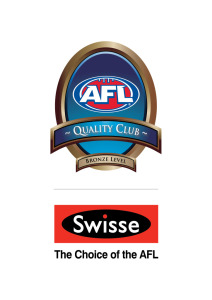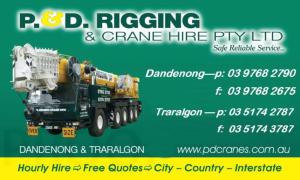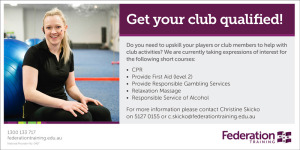 Taking on Wonthaggi at home in windy conditions our Under 13 girls lost 21-25 in a good display against the top side best were Chelsea Mayze, Rahni Styles & Alyssa Holme, Under 15's won 25-11 best players were Shina Omifolaji, Lily VanBerkel & Mackenzie Blair, The under 17's won 41-35 best were Kasey Guttridge, Daisy Hill & Taylah Ferguson.
C grade won 48-31 best were Sophie Membrey, Loren Ponton & Simone Albanese. B grade lost in a nail biter 34-35 best were Molly Clavarino, Sarah Jolly & Kimberley Cunico. A grade won 45-41 best were Stacey O'Brien, Allison Petrou & Danni Pearce.
Our under 16's footballers had the week off.
The under 18's played some great footy from the first bounce with the midfield well on top and the forward line functioning well the first change saw us up by 4 goals. The second term was again dominated by the maroons and at half time it was a 10 goal game. The second half saw much of the same and Traralgon ran out winners by 117 points in a great display of team footy. It was great to see Tate Marsh back after a long time out with injury. Best Players were Brayden Duve, Cam Graham and Dougal Williams. Luke DiCiero slotted 5 and Brayden Duve 4.
The seconds were a bit low on numbers but still had a good side in. The first quarter was a scrappy affair with no goals scored. The second quarter saw the goals start to flow and at half time it was Traralgon by 12 points. The second half saw the maroons get on top and they ran away with the game to win by 39 points. Best players were Chris Sutton, Chris Parker and Corey Pollard.
The senior game was played in very windy and slippery conditions which made it a very scrappy game. Traralgon had more of the play but the Wonthaggi backline was on top and there was only 1 goal scored by Traralgon for the quarter, they took a 6 point lead into the first change.
The second term saw Traralgon continue to look slightly the better side and at half time it was Traralgon still the only side with a goal adding another 2 for the quarter to take a 16 point lead into half time.
The third term saw Traralgon saw Wonthaggi start to hit the scoreboard but Traralgon steadied to kick away to a very handy 20 point lead at the last change.
The last quarter saw a goal each early. Halfway through the quarter Traralgon were looking good with a 20 point lead. Wonthaggi had other ideas and pushed players forward to match the numbers Traralgon had pushed back to try to steady the game. A few quick goals saw Wonthaggi draw to within 2 points with about 2 minutes to go. Traralgon stopped the Wonthaggi challenge and a fast break saw the ball finish with Hayden Britten who slotted the goal from 50 out on the run as the siren sounded and it was Traralgon who held on for an 8 point win.
Best Players were Michael Jacobsen, Jordan Bourke and Ben Amberg with Hayden Britten kicking 3 goals.
Next week we have a week off but take on Maffra at home on the 15th of August.
Go Maroons