Home page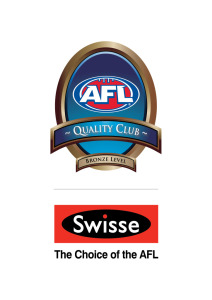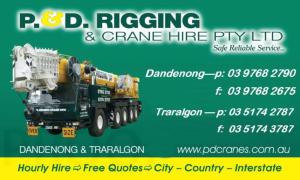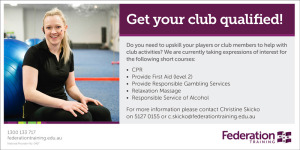 3 GAME SUPERPASS
SEASON 2015 EXCLUSIVE OFFER
You will receive the following:
- Gate entry to 3 home games.
- 1 x complimentary pie, hot dog or salad roll at each game.
- 2 x complimentary beers, wines or soft drinks at each game in social club rooms
- Use of the member's deck and social club rooms during games.
- Chance to win 300 in a 3 game members draw (drawn at the last home game). ALL FOR JUST $50
please contact the Club on
5174 1062
or tfnc@bigpond.com
or our membership manager
Katie Smith
0424 781 037
Traralgon Football Netball Club – Round 8 Notes
Taking on Morwell for the traditional Queens birthday clash with a big crowd on hand our 13 girls won 30-11 best were Rahni Styles, Destiny Mackrell & Zoe Ward. Under 15's won 49-21 best were Mackenzie Blair, Hannah Aurish & Charley Ward. The under 17's won 46-15 best were Kasey Guttridge, Daisy Hill & Breeanna Allford.
C grade won 39-27 best were Taylah Steer, Renae Geary & Stacey Chapman. B grade played a nail biter winning by just 1 goal 46-45 best were Sukie Hodgson, Bec Jennings & Taylah Ferguson. The A grade girls had a great win against the previously undefeated Morwell side 48-28 best were Caitlan Ponton, Alyce Stockdale & Ramayer Gourley.
Our under 16's footballers started well in dry but windy conditions and dominated from the first bounce and played 4 really good quarters of footy.Traralgon ran out comfortable winners. Best were Matt Williams, Nick Lowden & Justin Barnes. Jacob Van Iwaarden slotted 4.
The under 18's had a tough game with a few out and facing a determined Morwell side. Traralgon played some determined football but struggled to finish off up forward eventually running out winners 54-23. Best were Alex Lawson, Cam Graham & Ben Britten.
The seconds were determined to come out strong after a poor performance against Maffra. It was a totally different style of game played by Traralgon with players running to space everywhere and some quality ball being presented to the forward line where Luke DiCiero and Adam Jaensch presented well DiCiero kicking 11 and Jaensch 3. Best was Rohan Hildebrand, Luke DiCiero & Jarrod Slugger Zuehlke.
The senior game saw the old rivalry alive and well with some tough contests all over the ground. The first quarter was pretty even with Traralgon doing a great job to contain Morwell with the wind. In the second term Traralgon threatened to break the game open but Morwell kicked 2 late goals to bring the game back to almost level pegging. At the start of the third term Morwell kicked away to a couple of goal lead but Traralgon fought back to have the game on level terms at the last change but a late send off for Traralgon was going to make it hard. In the last quarter it was a couple of great goals from Jackson Hall and Tim Johnson that saw Traralgon kick clear but Morwell fought back with one then Johno continued to cause havoc up forward. Traralgon winning a hard fought game by 19 points Best were Ben Amberg in the ruck Matt Truck Lewellin and Tim Johnston who kicked 6 and set up Northy with a beautiful pass.
A great day for the Maroons with all teams winning.
Next week we have the week off for the split round with our next game at Warragul on the 20th of June.
Go Maroons