Home page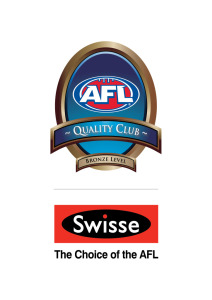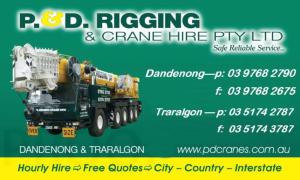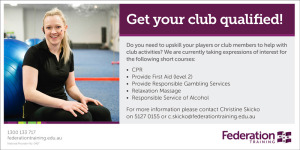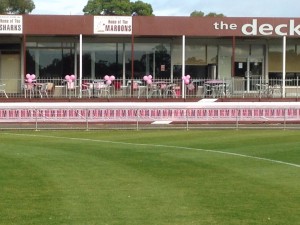 IMPORTANT NEWS:
OUR ROUND 7 GAME AGAINST MAFFRA WHICH WAS SCHEDULED AS A NIGHT GAME IS NOW TO BE PLAYED AS A NORMAL DAY GAME:
UNDER 16 FOOTY STARTS AT 9am
UNDER 13 NETBALL STARTS AT 9am
VENUE: MAFFRA
3 GAME SUPERPASS
SEASON 2015 EXCLUSIVE OFFER
You will receive the following:
- Gate entry to 3 home games.
- 1 x complimentary pie, hot dog or salad roll at each game.
- 2 x complimentary beers, wines or soft drinks at each game in social club rooms
- Use of the member's deck and social club rooms during games.
- Chance to win 300 in a 3 game members draw (drawn at the last home game). ALL FOR JUST $50
please contact the Club on
5174 1062
or tfnc@bigpond.com
or our membership manager
Katie Smith
0424 781 037
Traralgon Football Netball Club – Round 6 Notes
Taking on Wonthaggi last week our under 13 girls had a tough task against a much bigger Wonthaggi side the girls fought the game out after a slow start but went down 23-36 Alyssa Holme & Jordi Collison best. Under 15's had a fantastic battle with Wonthaggi with the lead changing several times Traralgon come back from 4 goals down in the last quarter and the game ended in a draw 26 all Lily VanBerkel & Kristy Jennings best. The under 17's had a really good win 47-33 Taylah Ferguson & Tayla Van der Muelan best.
C grade had a close game but had a good win in the end 37-31. Best players were Renae Geary & Simone Albanese. B grade had a very tough game but snuck in for the win by 2 goals 39-37. Best players were Kim Cunico & Sarah Jolly. The A grade girls had a massive win in a high scoring game 79-43. Best players were Caitlin Ponton & Maddison Stockdale.
Our under 16's footballers had a week off.
The under 18's were challenged early by a very determined Wonthaggi but got on top about half way through the first quarter and from then on dominated the game running out big winners by 112 points. Best were Blake Underwood, Nathan Rowley who slotted 6 & Jarrod Henderson.
The seconds were playing for top spot and had a few of the bigger boys from the thirds making up the numbers this week. Traralgon got off to a great start with the defence stopping everything. The lead was 20 points our way. The second and third quarters were tight quarters and at the last change it was 21 points. In the last quarter it was all Traralgon running out winners by 51 points. Best were Jordon Bourke, Mick Cooper & James Appleford who slotted 6 in his first game for the club.
The senior game was a tight contest for most of the game. Wonthaggi got out of the blocks early having a 12 point lead at quarter time. In the second term Traralgon started to get into the game and move the ball better into the forward line, at half time Traralgon were just 3 points down. In the third quarter the game opened up half way through the quarter Traralgon looked to be getting on top but 4 late goals to our 1 saw Wonthaggi with a handy lead at the last change by 21 points. Wonthaggi kicked a couple of goals and held a 5 goal lead half way through the quarter, Traralgon showed their fitness and determination by making a late run to get within 2 goals with about 3 or 4 minutes left but Wonthaggi held strong at halfback to win by just 12 points. Best players were Adrian Slotje, Ben Amberg & Matt Lewellin back from injury.
Next week we have the week off for the interleague.
Go Maroons