NEWS & REVIEWS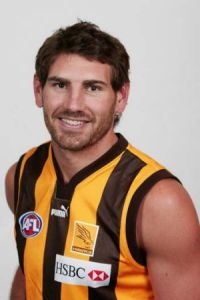 Upcoming Events:
Saturday 23rd July - Presidents Lunch
Guest Speaker - Nick Holland:
a former Hawthorn player who played 179 games between 1994 and 2005,
served as Vice Captain between 1999 and 2003,
is an AFL Rising Star Award winner,
a best and fairest and leading goal kicker at Hawthorn and
represented Australia in International Rules.
Luncheons at the Knox Football Club never disappoint -
whether it is the great food, captivating guest speakers or stimulating company
they are always a sell out and this final one for Season 2016 will be no exception !!
Get in quick to book a seat or a table of 8
See Events Calendar for further details
****
Saturday 30th July - Past Players Day
Our second and final past players and officials day for the year,
this one with extra importance as we celebrate the fantastic premiership
win by the under 18's 10 years ago.
Current players will be providing a casserole dinner in the rooms after awards
and the grand final dvd will be on the big screen to re-live the great day.
All past players, officials and supporters welcome
****
Saturday 24th September - Awards Night
****
United Petroleum Discount
4c PER LITRE DISCOUNT !!
2c for Knox Football Club & 2c for you
(see Sponsor Special Offers section for details on how to join)
****
Make sure you check out the
Sponsors Special Offers
Section on this site for discount offers and club benefits being offered by our sponsors
****
Club Uniform
All players and coaching staff of the Knox Football Club are required to be dressed in the following attire on the way to and from all Home and Away games:
Black Pants, Black Shoes, Club Polo Top and/or Club Hoodie
Merchandise purchases can be made by contacting Bill Saunders on
0428 112225 or billsaunders@live.com.au
****
Keep up to date with all the happenings around our club by clicking on Events Calendar and join our Facebook community,
these pages are being updated regularily.
****
To find out all the information on your team or favourite players click on Fixtures/Results then select the team you are interested in.
From there you can view Team Stats or select Player and access player photos, profiles and stats