Home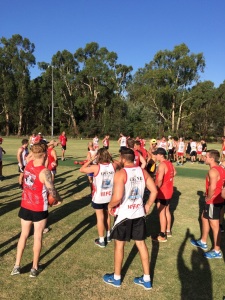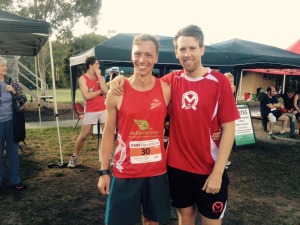 Warrandyte Fun Run
Congratulations to over 500 participants who completed their chosen distance for Run Warrandyte in 2015. It was a great turnout on the back of wild and windy night in Warrandyte!
There was a wide variety of ages across all the event distances with the 12k run kicking things off at 8am, closely followed by each of the other event distances. Tomato Timing were on hand once again to provide electronic timing for everyone as they headed off to tackle the course and the hill on Pound Rd! And apart from a brief shower the weather remained pretty clear (and cool) for the 2015 event.
The WFC had 2 winners, Andrew Reddie in the 12m run and Luke Brewis in the 4km run! Well done lads
Membership
WFC has released its membership packages for 2015.
For just $75 you can get entry to all nine home games plus recieve a WFC membership Cap.
If you are an "out of towner" but will still like to support the Club, a membership is just $30 which gets you a WFC cap.
Consession/Pensioner membership prices are $30.
You can download a membership form at the bottom of this page or contact Stephen Bell on pres@warrandytefc.com for a membership form.
Warrandyte F C App
Keep up to date with all the Warrandyte FC news by downloading the WFC App on your smart phone
It's 100% free!
Available on the web: http://warrandytefootballclub.teamapp.com or download FREE for iPhone, iPad or Android here: http://teamapp.com/app
Practice Matches
WFC will play 3 pracetice matches in the lead up to the 2015 season. The highlight will be on the Warrandyte Festival weekend when we take on Templstowe.
Saturday March 14th - Garfield (Away)
Sunday March 22nd - Templestowe (Away)
Saturday March 28th - Panton Hill (Away)