Home
Welcome to South Belgrave Football Club
Premiership Wines Released
How would you like to purchase your own little piece of history - the South Belgrave 2013 Premiership wines are now available for sale.
In conjunction with our partners, The Old Orchard Winery, we've released a limited supply of Pyrenees Shiraz and Sauvignon Blanc specially labelled to mark this momentous occasion.
At $144 per case of 12 or $15 per single bottle, what better way to reminisce over a great year than with a great wine.
To place your order simply click the South Belgrave Wine Club icon on the right hand side, fill in all your details and the winery will contact your direct.
Supporting this initiative also supports your club.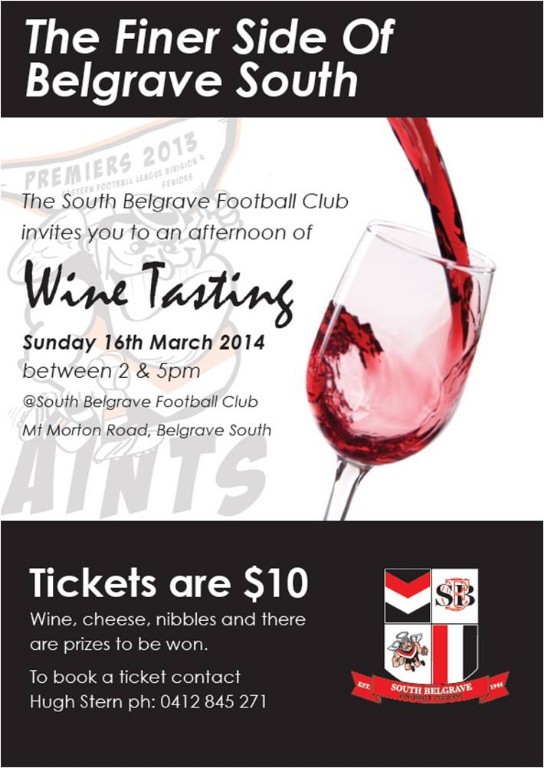 Wine Tasting Afternoon
What better way to spend a Sunday afternoon than sampling fine wines.
Why not get along to our first social event for 2014 - contact Hugh Stern (0412 845 271) or Ian Bakens (0412 031 021) to purchase your tickets.
Upcoming Practice Matches for all 3 Grades
Saturday 22 March v Park Orchards (venue TBC)
Saturday 29 March v Warragul Industrials @ Home
Training Camp with the great man STOOFA!
Looking at Saturday 15 March
If we get 80% of list attending it will be a great experience for sure
United We Play!