Home
Welcome to South Belgrave Football Club
Coaching Update - Hayden Stanton resigns as Senior Coach
Hayden Stanton has tendered his resignation as Senior Coach for SBFC effective Tuesday 3rd May, 2016.
Hayden felt he wasn't getting the best from the group, and after discussions with key personnel, and a lot of sleepless nights, he thought it was best that he resign now, giving the SBFC the best chance to find a suitable replacement.
The club would like to thank Hayden for all his time & efforts over the past 18 months, and wish him all the best for his future endeavours.
Michael Scoon will step up from the Senior Assistant into the role of Senior Coach in the interim.
Greg Huglin and Michael Lowe will remain in their current roles as coach, and assistant in the development squad.
What's On Around the Club?
Pinnacle Health Club Member Offer
Thanks to our valued sponsors, Pinnacle Health Club in Upwey who are again supporting the South Belgrave Football Club in the next season, we have a great offer in place for our members & supporters for 2016.
Let's get behind our sponsors and support them where we can - the offer from Pinnacle is a great opportunity to get in shape for the warmer months, it's never too late!
Anyone that joins Pinnacle Health Club Upwey before the end of December on a 6 month membership wont pay anything until the 1st week in January.

If your not sure you want to commit for a full 6 months initially, try the FREE 7 Day gym pass to see if your committed for a 6 or 12 month membership.
Contact Pinnacle Health Club Upwey ph 9754 2181 for more details & remember to say your from SBFC!
More details can be found on the New tab on the menu bar.
More information on the SBFC Team App can be found on the news tab of the menu bar or click here to be taken there directly.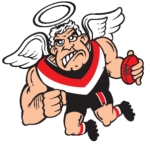 United We Play!