Home
Bundoora United FC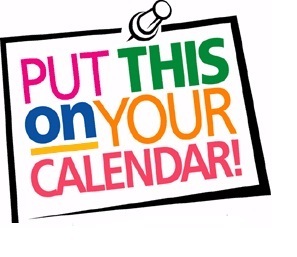 Goal Keeper Training Starts Wednesday 23rd April 2014
Wednesday Evenings
6:00pm to 7:00pm
Under 10 Boys, Under 11 Girls, Under 11 Boys
7:00pm to 8:00pm
Under 13 Boys, Under 14 Boys, Under 15 Boys
Thursday Evenings
6:00pm to 7:00pm
Under 12 Boys, Under 14 Girls, Under 16 Girls
7:00pm to 8:00pm
Under 18 Girls, Women's State 3, Women's Premier League
---
Easter Raffle : Tickets sold at canteen. $2.00 each or 3 for $5.00. Drawn Thursday 17th April at 7:00pm. A big thanks goes to Mario Petrovski and Ernest Hillier's for providing the club these great Easter prizes. Click here to see the first prize. Congratulations to Mary Nicolaou on winning the first prize. 2nd, 3rd and 4th prize winners have been notified. All proceeds collected for this raffle were donated to the recent Royal Children's Hospital Good Friday Appeal. Thank you again to all who contributed.
Team Photos : April 26th and 27th, May 3rd and 4th. Photo packs and schedules available soon. PLEASE NOTE THAT THE PHOTOS HAVE BEEN POSTPONED TO A LATER DATE. MORE INFORMATION WILL BE AVAILABLE SOON.
Poker Night : Saturday 17th May at 7:00pm
Trivia Night : Saturday 21st June at 7.30pm
Holiday Raffle : Family of 4, Queensland Holiday tickets on sale now. Drawn on Trivia Night on 21st June.
Presentation Events :
Juniors Under 12 to Under 15 - Friday 19th September
Seniors Under 16 to Seniors - Friday 31st October
Mini Roos Under 6 to Under 11 - To Be Confirmed
Volunteers Needed
To all the Bundoora United FC Football Family.

BUFC is seeking dedicated volunteers to help with canteen and grounds duties at our Club on official match days.

Canteen duties range from serving members and visiting clubs, cooking, making coffee and cleaning.

Grounds duties range from helping with the set up of nets, marshaling duties, allocation of match day balls, crowd control and ensuring no smoking areas are adhered to.

Come join us and help BUFC strive to be the most successful club in the Northern region.

Any expressions of interest from members, family or friends should be directed to the Club's Canteen Coordinator, Nikki Josifoska on 0400122861 (week nights, between 6pm to 7pm).
* NEW *
Season Training Schedule Available Now
The training schedule, effective immediately, is available from the link below. Members and parents, please note that there are parking restrictions when training at Mill Park Secondary. To avoid any council parking fines, please either park in the alloted parking bays in the school or at council offices.
* NEW *
Payment Nights Now Open
Payment nights are now open at the club in order to complete your registration fee payment for the 2014 season. They will be on Tuesday, Wednesday and Friday nights from 7:00pm.
Mini Roos Under 6/7 Season Start
Apologies for including a start date of 19th April as it is actually the Easter break.
You've been waiting for this news and here it is. The season start date for the Mini Roos Under 6/7 children will be Saturday 26th April 9:30am, which will be an introduction session. Children should attend with all their gear. If you haven't registered yet, go to the Register Now section further down this page.
2014 Registrations Open Now