Welcome to Pooraka Women's FC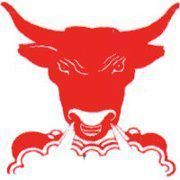 Welcome to the SAWFL webpage for the Pooraka Women's Football Club!
The Pooraka "Bullettes" Women's Football Club began in 2012 and makes up one of ten teams in the South Australian Women's Football League. We are a friendly and competitive group of girls who love to play football, and we are always looking for new players.
At Pooraka Football Club, and we encourage anyone 16 and over to come along and join in - no experience necessary, just enthusiasm for AFL footy!
Check out our webpage for more details and head over to our Facebook page at https://www.facebook.com/PoorakaBullettsWomensFootball
SUPPORT WOMEN'S FOOTY - BECOME A PWFC VOLUNTEER
The Pooraka "Bullettes" Women's Football Club is looking for volunteers to help out with the 2014 Season. Positions available include water runners, trainers, ground marshalls and interchange stewards. If this sounds like something you would be interested in please contact Mel on 0437 080 143 or email poorakabullettes@hotmail.com. Support Women's Footy!
TRAINING DETAILS:
Mondays 7:00pm - 8:00pm
Parafield Gardens Swimming Centre
Cnr Kings Road & Martins Road, Salisbury
Wednesdays 7:00pm - 8:00pm
Pooraka Football Club
19 McCarthy Court, Pooraka
Sunday's 4:00pm - 6:00pm
Pooraka Football Club
19 McCarthy Court, Pooraka
Bring Water Bottle and Sneakers to the Oval Sessions
Bring Bathers and Towel to the Swimming Sessions
***Please Wear Footy Boots for Winter Training!!!***