Home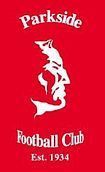 A Pre-season Program for the upcoming Season has been put together by the coaches outlining an emphasis to work on our Fitness, ball skills, and game plan structures that will prepare the Parkside Football Club for a successful 2014 season.
Pre-season will re-start again in 2014 after the Christmas break on Tuesdays & Thursdays starting from the 21st January 2014 at Pitcher Park Alphington.
Camp/Team Bonding weekend 1st -2nd March 2014 - Meet @ Tootagarook Sports Reserve, Rosebud. Melways 169 E6 @ 10:30am or if you need a lift a few boys will be meeting at the clubrooms at 9 and then heading up.
Practice Matches:
Thursday 13th of March intra club at 6pm followed by BBQ.

Saturday 22nd March against Laverton Magpies @ Laverton Park Corner of Merton Street and Hall Ave Altona Meadows and not at Altona Green Reserve. 6 Quarter game starting at 1, ressies to arrive at 1145 with seniors at 12:30

Saturday the 29th of March Vs Kilsyth Football Club @ Pinks Reserve, Kilsyth off Liverpool Road behind the basketball stadium. Ressies kick off at 12:00 and seniors 2.00 pm.
Any players interested in joining Parkside Football Club in season 2014 can contact:
President: Michael Sabelberg: 0450-554-317
Reserves Coach: Abe Kyriezis on: 0418-588-180
Senior Coach: George Lattouf on: 0448-998-451