Home
Welcome to South Belgrave Football Club
What's On Around the Club?
Exciting Update on the Precinct Development Project - look under the News section for all the details
South Belgrave Football Club are pleased to announce
the appointment of Hayden Stanton as
Senior Coach for the 2015 season.
The club looks forward to a successful season
with Hayden at the helm.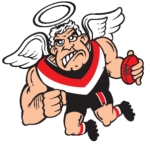 United We Play!