Latest News
Panther's are recruiting
The Panthers are seeking players of all ability and fitness to come down and play for the club in 2015. We are a club with great facilities and great coaching and medical staff. Having just missed out on the finals in 2015, we have a young vibrant list who are excited to take the next step in 2015.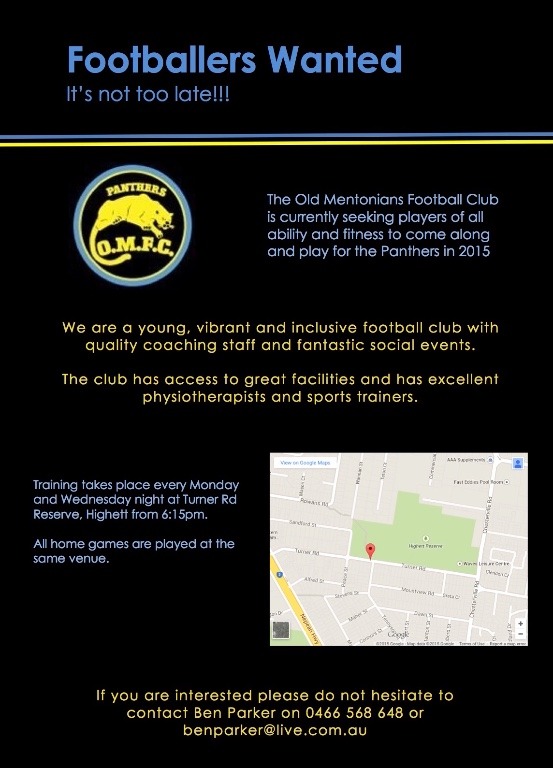 Season Launch
The 2015 season launch is taking place on Thursday April 9 at the Mentone Grammar Function Centre.
Take the chance to meet the coaches and committee for 2015, witness the jumper presentation to all new Panthers and purchase all your 2015 Panther merchandise.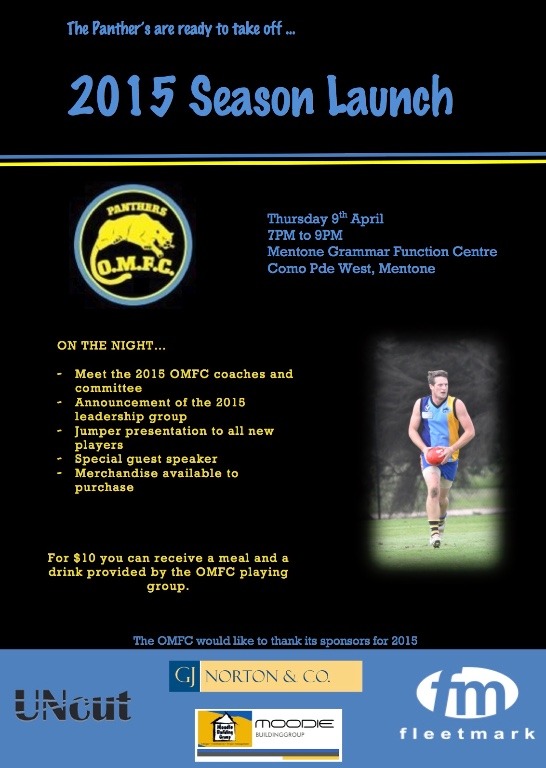 Social Calendar
The 2015 Social Calendar is out!
Make sure you pencil all the below dates in your diary for what promises to be an exciting 2015!!!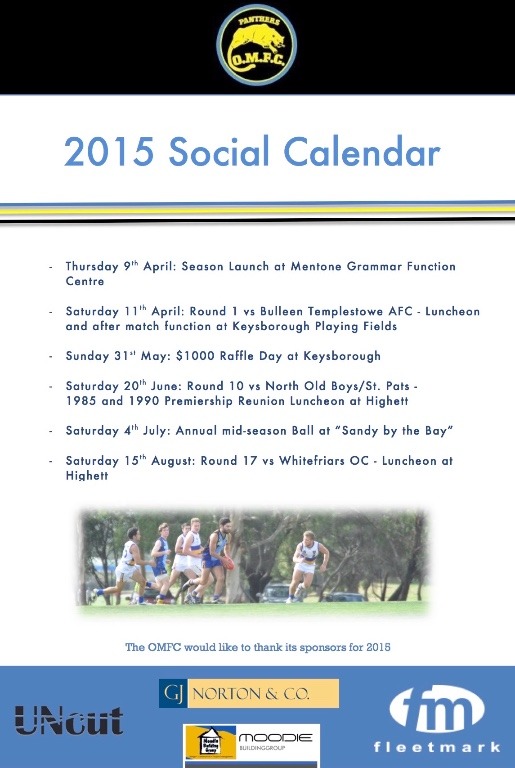 Pre-Season Camp
The Panthers had a great pre-season camp down at Shoreham last weekend. Players worked extremely hard in difficult conditions preparing themselves for the season ahead.
The group was tested both physically and mentally throughout the weekend, undergoing gruelling conditioning and running programs.
Thanks to all involved who helped organise the camp!!!