Profile
2015 Registrations Now Open
Welcome to 2015.

Online registrations for Port Macquarie Football Club are open. All registrations will need to be completed via the national online registration system MyFootballClub - www.myfootballclub.com.au To register online select the "register now" tab on the right hand side of the MFC website, select Player registration from the options listed and proceed to the log-in page. Click here for or a step-by-step guide on how to register.
Spaces are still available in 6s girls & boys teams, 7s & 9s mixed teams and mens Premiere League teams.

If you have any queries regarding this process or any other matters please email us at secretary@portmacquariefc.com.

If you would like to stay up to date with what's happening please become a friend on the Port Macquarie Football Club Facebook page.

We wish you and your families an enjoyable and successful 2015.
Important Dates 2015
2 January: Online registrations open
11th April: Senior Comp Starts
17th/18th April: Junior Comp Starts
8th August: Last round Senior comp
14th/15th August: Last round Junior Comp
15th August: Senior Semi-Finals
21st/22nd August: Junior Semi-Finals
5th September: Senior Grand Finals
11th September: Junior Grand Finals
19th September: Premiere League Grand Final
2015 Premier League Season - Pre-Season on now!
Port FC is currently recruiting for our Mens Premier League team for the 2015 season. We'd like to welcome all interested players to join our pre-season training:
When: 6pm every Tuesday & Thursday sessions, commencing 3 Feb.
Where: Macquarie Park, Gordon Street
Visit the Port Macquarie Football Club Premier League Facebook page for all
training schedules and game day details.
If you are interested in playing on the Port FC Premier League squad please contact Craig Johnson on 0417 336 785 for further details.
PMFC now Accredited as a Good Sports Club!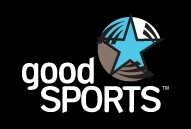 Port Macquarie Football Club is proud to announce we have offically achieved Level 1 accrediation with Good Sports Program. Our club will be taking measures straight away to enable a safe environment and family friendly culture for our members.
Good Sports is a national program of the Australian Drug Foundation (ADF) which works to make community sporting clubs healthier and safer places.
The program has been designed to:
Promote a culture of responsible drinking in community sporting clubs
Reduce alcohol-related problems such as aggression and drink driving
Increase the financial viability and positive social impact of sporting clubs in their communities.
What Does Good Sports Achieve?
Research has shown that clubs experience a number of benefits through being involved in the program. Good Sports has been shown to:
Reduce binge or harmful drinking in sporting clubs
Reduce the risk of drink driving
Assist in reducing violence and aggression
See more at: http://goodsports.com.au
Home of Port FC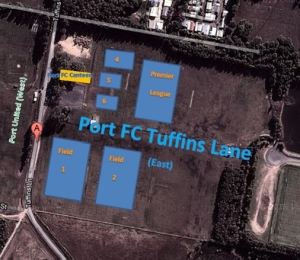 Home Ground
Tuffins Lane, Port Macquarie NSW 2444