About Us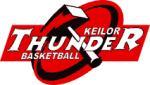 Dear Junior Teams,
Please be advised that we will be running with the heat policy on Saturday if the weather is going to stay of over 30 degrees as the weather sites say.
We will be following the Basketball Victoria heat policy and these are the highlighting points that are most important, for games over 30 degrees inside the venues we may run games (up to door keeper discretion) at 18 minute halves and a referees time out (clock stops) at 9 minutes into each half. When the inside of the venue is over 35 degrees we will run the games at 18 minute halves.
When the inside of a venue reaches over 40 degrees the games at that venue will be cancelled after consultation with the KBAJ. Once it is over 40 degrees all games (even later ones) will be cancelled at that venue only.
As Keilor Stadium has air conditioning the games there will still run as usual.
Kind Regards,
Megan Jarvis
Venue Cordinator
AAA SKILLS PROGRAM & MINI THUNDER
SKILLS BASKETBALL WILL RECOMMENCE
IN 2014-
MINI THUNDER SKILLS REGISTRATION
FEBRUARY 21ST AT KEILOR STADIUM
4.30-5.00PM
PLEASE EMAIL THE OFFICE FOR
FURTHER INFORMATION
---------------------------------------------
9336 0178 keilorthunder@bigpond.com
KBAJ SATURDAY COMPETITON
AGE LEVELS
OCTOBER 2013 TO SEPTEMBER 2014
THIS WILL COMPRISE OF TWO SEASONS
SEASON 1 OCT 13 TO APR/14
SEASON 2 APR/14 TO OCT/14
AGE LEVELS
UNDER 10 2005 OR YOUNGER
UNDER 12 2003/2004
UNDER 14 2001/2002
UNDER 16 1999/2000
18 & UNDER 1996/97/98
EMAIL ADDRESS: keilorthunder@bigpond.com
OFFICE PHONE NUMBER: 9336 0178