Wests Magpies Home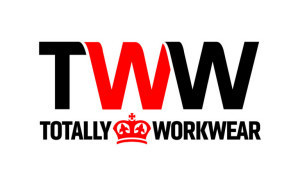 The Wests Magpies Basketball Club is one of the longest serving basketball clubs in the ACT. With a history dating back over 50 years, the Club currently fields over 30 teams in both male and female, junior and senior competitions.
The Club has a long history of success in both mens and womens Premier League and is consistently one of the most successful junior clubs participating in Basketball ACT competitions.
We are supported by the Magpies Sports Club with whom we have had an affiliation dating back to 1999. We also boast the backing of local companies Duncan's Plumbing, Totally Workwear, Reece Plumbing and MoneyMechanics financial advisors, all of whom provide significant financial support to the Club, helping us to keep our player fees as low as possible. We encourage you to support these businesses and the Magpies Sports Club.
Latest news...
Club Treasurer and/or Junior Registrar Urgently Needed
The Wests Magpies Basketball Club is urgently looking to fill the Treasurer and/or Junior Registrar roles. This is a very important volunteer position for the club, so if you have ever considered helping out at the committee level, we encourage you to contact us. Details are as follows.
Wests Magpies Basketball Club is an incorporated community sporting club, who enter around 10 senior and 30 junior teams in the ACT Basketball competition. All Committee positions, team coaches and managers are volunteers. Vacancies will arise in 2015 for Registrar and Treasurer positions, at Committee level or in an Assistant role. The Registrar role maintains team lists through the online SportingPulse system, checks the club emails and correspondence, and assists with booking training venues and conducting annual trials. Up to 10 hours per week. The Treasurer/Assistant Treasurer role manages the club finances, and prepares annual statements for the incorporated entity. Up to 10 hours per month.
Committee meetings held approximately every 2 months at Magpies Sports Club, Kippax ACT.
Requirements are good administrative skills and/or understanding of finances. An interest in, or exposure to sporting team management is also an advantage.
CV application by email: pronin@homemail.com.au
For more information contact Michael Pronin on 0416 862 527
Electronic Registration for Juniors
The Club has implemented electronic registration combined with a payment system. Details are available by clicking on the "Register Now - Juniors" link on the top right of this page.
SOCIAL MEDIA

Follow us on Twitter @WestsMagpiesBBC or add us as a friend on Facebook (Wests Magpies). Our social media feeds also appear on the right hand side of this webpage.