Home
AGM Announcement
The Gisborne Football Netball Club AGM will be held on November 24, 2014 at the Gisborne Sporting Club Rooms.
If you would like to nominate for a position on the committee, please contact secretary@gfnc.com.au.

All welcome.
---
Under 18 Coach Applications Now Open
---
Gardiner Reserve Upgrade Announced
Funding to form part of Stage One of Gardiner Reserve Community Project


Will allow upgrade of lights to meet AFL night standards


Allows for construction of new netball court meeting Australian standards.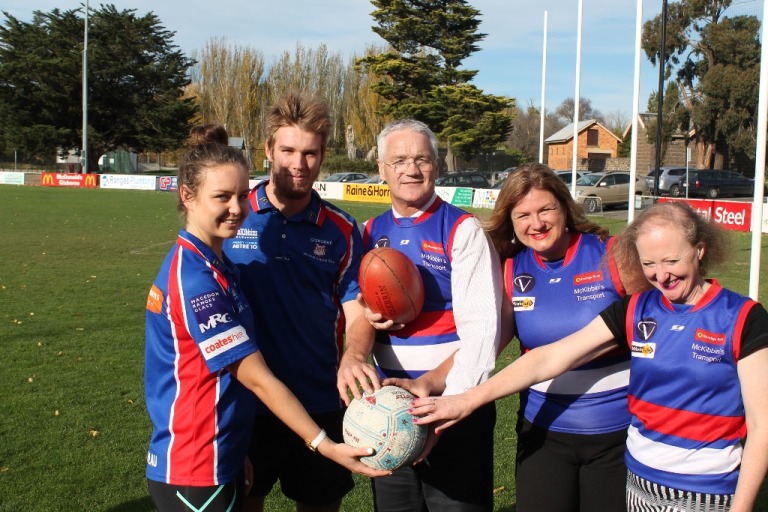 The Gardiner Reserve Community Project would formally like to announce that $100,000 dollars has been committed by the Victorian State Government to help fund the Gardiner Reserve Upgrade.
Stage one of the upgrade, set to get underway in coming months, is to include the installation of 100 lux lights to allow for night sport for the ground's four tenants: Gisborne Football Netball Club, Gisborne Rookies Football Club, Gisborne Masters Football Club and the Gisborne Cricket Club.
Also included in the initial upgrade is the reconstruction of the netball facility, in order to bring the court up to Australian standards.
Minister for Sport and Recreation Damian Drum said he was proud to invest in grassroots facilities that make a real difference in local communities.
"Quality sports infrastructure provides regional clubs and communities with better foundations to build their sports and boost participation," Mr Drum said.
"With more and more families moving to the Gisborne area these new facilities will be a welcome boost, enabling local clubs to accommodate the growing number of participants."
Colin Rodgers, President of the Gisborne Football Netball Club, thanked Mr Drum on behalf of the Gardiner Reserve Community Project Steering Committee for the efforts in securing the funding.
The committee includes representatives from each of the football clubs, the cricket club, as well as the Gisborne Community Bank and the GREAT organisation.
"This process has been the first time where each of our clubs and organisations have come together as one to achieve something, and that has been really rewarding," Rodgers said.
"We would like to thank Damian and the Victorian State Government and also the Macedon Ranges Shire Council."
"Gardiner Reserve is the jewell in Gisborne's crown and its fantastic to be able to invest back into that jewell, and that is something we will continue to do," Rodgers said.
Future stages of the Gardiner Reserve Community Project include the installation of an electronic screen to host outdoor cinema evenings and an electronic scoreboard.
Also planned is the upgrade of the netball court lights, as well as an amphitheatre to host music and arts events within the precinct.
---
Download the GFNC iPhone/Android App today!
The GNFC are proud to bring you the club's official App in time for the 2014 season.
For all your exclusive News, Digital, Information & Video content download the Gisborne Football Netball Club iPhone/Android App from the App Store today!
---