Belmont Lions Sports Club Home Page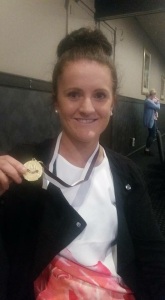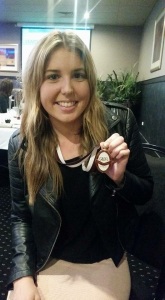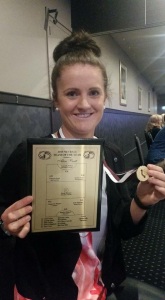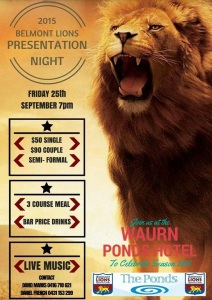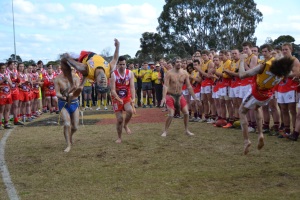 WELCOME TO THE BELMONT LIONS SPORTS CLUB
Pride of the GDFL
BELMONT LIONS SPORTS CLUB PRESENTS
FRIDAY 25th OF SEPTEMBER
SENIOR FOOTBALL & NETBALL
PRESENTATION NIGHT @ THE WAURN PONDS HOTEL
7PM - LATE
TRAFFIC JAM WILL AGAIN BE ROCKING THE LIONS AS WE FAREWELL A SUCCESSFUL 2015
MASSIVE CONGRATS TO ALICE PRATT ON WINNING THE A GRADE LEAGUE BEST & FAIREST AND ALSO BEING NAMED CAPTAIN IN THE TEAM OF THE YEAR. ELLEN BENNINGTON ALSO TOOK OUT THE D GRADE LEAGUE BEST & FAIREST & BLAKE SCHLENSOG ON WINNING THE U'16 LEAGUE BEST & FAIREST
THE CLUB IS SUPER PROUD OF YOU ALL AND LOOK FORWARD TO WATCHING YOU ALL FOR MANY YEARS TO COME AT THE MIGHTY BELMONT LIONS.
---
Junior Section
Belmont Lions Junior Presentation
With regards to presentation ceremonies for u/10, u/12s and AUSKICKERS I will advise you all shortly as to times/days.
As the U/16S (and some u/14s will be playing in finals the U/14 – U/16 will be held the

Friday

following the Grand Final)
Junior League Vote Counts
AFLBarwon has changed the format for this year's junior league vote counts. Please refer to the following information from AFLBarwon:
All vote counts will be held at Grovedale Secondary College from

6.00pm to 7.30pm

with a
guest speaker and pie and drink provide to players invited. Invited players are expected to
stay for the duration of the night. RSVP's will be requested when the invitations are sent out.
• Under

14 - Monday 17th August
• Under 16 & Youth Girls -

Tuesday 18th August
AFLBarwon is looking at providing an UNDER 9 competition with the possibility of an under 11 competition aswell.
I'm not sure how this will affect the age structures for the older teams (whether there will be u/9,u/11,u/13 or u/9,u/10,u/11,u/12 etc,etc)
By having lower aged competitions will mean kids who may not be physically prepared to play in the next available age group would have a competition available for them (eg Auskickers who may want to PLAY footy rather than do Auskick again).
Having said that, I'm committed to running Auskick again at Belmont Lions in season 2016.
I'm required to advise AFLBarwon of whether we would be interested in an u/9 side as early as possible. This will require a bit of work over the next few months and I'll need help with this not only in recruiting players, but in having the appropriate club uniforms (so a bit of fund raisning!!)
Please note and be aware of the following from AFLBarwon regarding this year's junior finals
ALL CODES OF CONDUCT ARE TO BE STRICTLY ADHERED TO WITH THE FULL
SUPPORT OF ALL JUNIOR COORDINATOR'S, COACHES AND OFFICIALS.
INAPPROPRIATE BEHAVIOUR WILL NOT BE TOLERATED
Barrack as hard and as loud as you can, but remember that any abuse towards players,

officials

,

other spectators WILL NOT BE TOLERATED BY THE BELMONT LIONS
NO ALCOHOL IS TO BE BROUGHT TO OR CONSUMED AT ANY OF THE GEELONG
JUNIOR FINALS VENUES
Cheers GO LIONS
PS: If you know of someone who isn't getting these emails can you please pass it on to them!!
---
SOCIAL CALENDAR
25/9 = SENIOR FOOTBALL & NETBALL PRESENTATION NIGHT
@ WAURN PONDS HOTEL (TICKETS AVAILABLE AT THE DOOR BUT PLEASE LET EITHER DAVID MARKS OR DANIEL FRENCH KNOW YOU ARE ATTENDING FOR CATERING PURPOSES)
Wathaurong In Community Partnership With BLSC