Home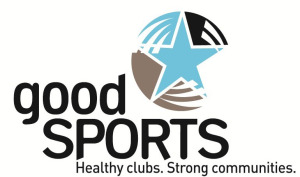 TRAINING IS NOW IN FULL SWING ON MONDAY NIGHT IN ADELAIDE AND AT JERVOIS OR MURRAY BRIDGE HIGH SCHOOL – CHECK THE FACEBOOK BLUD BROTHERS PAGE FOR MORE DETAILS. THURSDAY NIGHT IS AT JERVOIS FOR ALL PLAYERS.
PLAYER PROFILES HAVE BEEN ADDED TO THE PHOTO GALLERY SECTION, MORE WILL BE ADDED SHORTLY.
JUNIOR NEWS HAS BEEN UPDATED FOR THE 2016 SEASON UNDER THE 'News' TAB.
CONGRATULATIONS TO OUR NEW COMMITTEE FOR SEASON 2016.
PRESIDENT - STEVE MCKEOWN, SECRETARY - SALLY KLUSKE, TREASURER - NIGEL KESSELS, COMMITTEE - KEN BRAUN, PETER HALL, CRAIG SCHULZ, RICK FISCHER
CONGRATULATIONS TO 2016 COACHES - RUSSELL JARVIS AND CASEY ROBINS.

Under an arrangement through SA Community Football the National Australia Bank Introducer Program allows for the Jervois Football Club to earn cash for any home, investment or business loan that we refer to NAB. For introducing a loan to the NAB, JFC can receive a commission on the loan amount. For example: $250,000 loan can equate to $1000 commission to the club or $400,000 loan = $1600 commission. Anyone connected with the Jervois Football Club can refer a loan. For more information contact the Club's NAB represntative - Claire Richards. Claire.N.Richards@nab.com.au or 0885391200