Home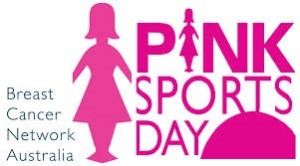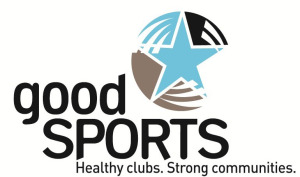 IT WASN'T THE BEST DAY AT THE OFFICE AGAINST MYPO, BUT WE HUNG IN THERE, AND WHAT MIGHT HAVE BEEN IF WE COULD KICK STRAIGHT! FOR THREE QUARTERS THE SCORE WAS REACHABLE, BUT THEY BLEW US AWAY IN THE FINAL QUARTER. THE RESERVES ARE OUR SHINING LIGHT, AND WE EXPECTED A CLOSE GAME, BUT WE HAD A GREAT 10 GOAL WIN. THE JUNIORS HAD A HARD DAY AGAINST VERY GOOD MYPO SIDES.
LADIES DAY THIS SATURDAY AT THE FOOTY, AND IT IS ALSO A GREAT CHANCE TO RAISE FUNDS FOR BREAST CANCER. LUNCH AT 1PM, UNDER THE VERANDAH $10 PER HEAD FOR FINGER FOOD LUNCH AND CHAMPAGNE. IT IS PINK DAY, SO COME DRESSED IN YOUR PINK GEAR.
COMING EVENTS
MAY 9TH - LADIES DAY / PINK DAY & AFRICAN SAFARI NIGHT
MAY 16TH - TEA WELLINGTON HOTEL
MAY 23RD - SPONSORS DAY
MAY 30TH - SCHENKE CUP / LADIES NIGHT
JUNE 14TH - PAST AND PRESENT PLAYERS DAY (LUNCH AND DOUG HAWKINS GUEST SPEAKER). KEEP THIS DAY FREE STAY TUNED THIS SITE FOR MORE INFORMATION

The NAB Introducer Program allows a club to earn cash for any home, investment or business loan that they refer to NAB. For introducing a loan to the NAB your club can receive the following commissions:
• Home loan or investment loan = range from 0.20% to a max. 0.60% of amount drawn• Business loan = 0.20% to a maximum of 0.60%of the loan amount
In order to qualify for this you must mention the Introducer Program in your first meeting with NAB. The loan will not cost you any extra as you have chosen to take out your loan through NAB in preference to a range of other options. This program is extremely important to the club and we will invest all funds raised back into the players and club members through improvements,activities and equipment that will help our club develop.
Please mention the JERVOIS FOOTBALL CLUB when applying for your loan