Home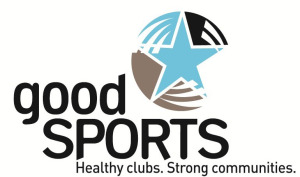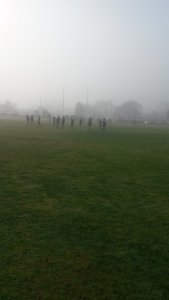 beyondblue - Come out to Jervois on Thursday night July 9th, and see the bike riders from Hill's Heroes Proudly Riding for beyondblue. These riders include Tyron Hill, Jo Hill, Raymond Billing, Michael Moller, Chad Beard, Peter Growden (all ex Jervois), Joel Eckermann (Mypolonga), Ryan Morris and Luke Button (Ramblers), as well as other riders from interstate. They will be completing a 800 km bike ride to Adelaide from Barooga (NSW). Come for tea, goods to be auctioned and raffled.
Congratulations to Zane Barry and George Moroney who made the RMFL Under 15 team. The boys both played well, and Zane kicked the goal to seal the match.
Somewhere in the fog (on right) are our Under 9 players last week! Good job boys.
COMING EVENTS
JULY 9TH - HILL'S HEROES PROUDLY RIDING FOR BEYONDBLUE (THURSDAY NIGHT)
JULY 18TH - OLYMPICS NIGHT
JULY 25TH - BLUDS BALL
AUGUST 1ST - GOODS AND SERVICES AUCTION

Under an arrangement through SA Community Football the National Australia Bank Introducer Program allows for the Jervois Football Club to earn cash for any home, investment or business loan that we refer to NAB. For introducing a loan to the NAB, JFC can receive a commission on the loan amount. For example: $250,000 loan can equate to $1000 commission to the club or $400,000 loan = $1600 commission. Anyone connected with the Jervois Football Club can refer a loan. For more information contact the Club's NAB represntative - Claire Richards. Claire.N.Richards@nab.com.au or 0885391200