HOME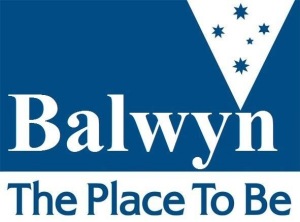 SENIOR, RESERVE AND U19 GRADE RECRUITING
Balwyn Football Club is a professionally run club that strives for success, yet also believes footy should be enjoyable and foster great friendships between team mates.
We still have some places available in our playing squads, so if you are a player interested in joining us, or know someone who might be, please contact Recruiting Manager, Justin 'Cossy' Cosgrove 0419 105 687 or justin.d.cosgrove@team.telstra.com,
or Football Director, Paul 'Johno' Johnson on 0418 332 778
CLUB MEMBERSHIPS NOW ON SALE
It's only a month or so before we kick off our 2014 campaign, so it's time to sort out your membership. Prices and categories remain the same - great value! - and it is the best way to support your club.
Tiger Member - $75 ($25 conc.)
Social Club Member - $150
Click on the MEMBERSHIP PACKAGES tab at the top left hand side of this website to download the 2014 Membership Form.
Pay directly online via this link to our Club Data store
(your keytag will be mailed to you)
Phone Football Manager Jo Tregear on 0412 172 183 to pay by credit card on the spot ... we'll check your details on the database, process your payment and send your keytag straight out to you - No forms to fill out, no boxes to tick - it could not be easier!!!
U19s 2014
Our squad is coming together nicely. Terrific group of young men ready to don the Tigers colours.
President Richard Wilson is working hard to put it all together, along with Coach Phil Balliss and AFL champion and Balwyn FC 2008 premiership player Joel Smith as U19s mentor.
U19s Coaching support to come from Draft Star (Ben Dixon & Rob Campbell) along with full physio, strength and conditioning, dietician (Collingwood FC) and leadership education to be included in program, AND NO FEES TO PLAY!
Some places in U19 squad still available, contact Football Manager, Jo Tregear at tregear1@bigpond.com or on 0412 172 183 with any enquiries. (we can also field a number of 19 year olds in the team)
If you are committed to football and want to be coached, educated and mentored by the very best - while enjoying your footy and your mates, then this opportunity is for you!
Quite a few changes to our list this season. Some club champions and premiership players retiring or moving on, but some very exciting recruits coming in to our great club. Here's the details to date
Allan "Budgie" Murray - Fitzroy Stars
Jayme Gottliebsen - Sandringham VFL
Ben Turner - Waverley Blues
Brad Neil - recovering from injury, year off
Matty Murray - new club to be confirmed
Scott Houghton - Wantirna South
Jarrod Hodgkin - Heidelberg
Matt Hooper - work commitments
Andrew Crighton - Surrey Park
Brett Borland - Old Scotch
Nick Stragalinos - Gap Year in England
Tas Tsiounis - Nunawading
Jarryd Briscoe - year off
Kris Pendlebury - Werribee
Toby Ryan - Wangaratta Rovers
Jackson Weatherald - Eltham
Jack Cannon - Old Brighton/Sandringham VFL
Matt Dalbosco - Whorouly (Ovens & King)
Daniel Roche - Myrtleford (Ovens & Murray)
Shaun McDonald - Old Camberwell
Adrian Pappas - returns from Wyndham
Ben Sinclair - returns from overseas travel
Tyson Popplestone - running background, hasn't played for some time
Maddison Hardiman - returns from ACL injury
Ed McCutchan - returns from Port Melbourne (and injury)
Ange Soldatos - continues rehab from ACL injury
FOLLOW US ON TWITTER
For all the latest Balwyn FC updates. You'll find us @balwynfc
TIGER TIME
Don't just barrack for your club - Support Us! Whether you be a Sponsor, member, volunteer, parent, partner, family ... it takes many and varied efforts to keep this great club going and to be able to enjoy the rewards of success ... how are you going to be involved this season?
Sponsorship - Link your company with the professional and successful Balwyn Tigers brand. Let us design a package to suit your company (and your budget). Contact President Richard Wilson - 0407 949 178
Player Sponsorship - do you have a favourite player? Someone that you love to watch play, or would just like to support? Packages are available for $500 or $1,000 (additional benefits). This is your opportunity to take a Tiger under your wing and get significant branding and exposure for your business, or personally. Contact Football Manager, Jo Tregear, 0412 172 183 to secure your player.
Membership - 2014 Membership packages available from February
Tiger Member ($75), Social Member ($150), or join our Coterie Group the "400 Club" - or contact Football Manager, Jo Tregear (0412 172 183 / tregear1@bigpond.com), to make it all happen.
Volunteers - we're always happy to hear from anyone who wants to get involved, or who has some special skill that you think might be able to assist the club.
See us on match day, or send us your details and area of interest to: balwyn@efl.org.au or call Football Manager, Jo on 0412 172 183.
Training Assistants

Website

Match day photographer

Raffle ticket sales - Match Day & Friday Harp raffle

Bar helpers

Fence installers
BALWYN JUNIOR FOOTBALL CLUB
Balwyn JFC - U15 (amalgamated with Boroondara Hawks JFC) Glenn Ryan - 0414 765 118 / secretary@boroondarahawks.com.au
Balwyn Juniors U9 - U14 - Kate Tassiopoulos 0412 514 531 / ktassiopoulos@hotmail.com