Home Page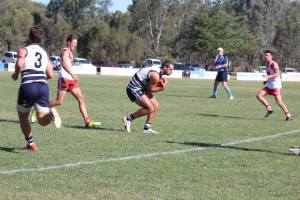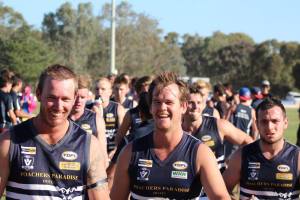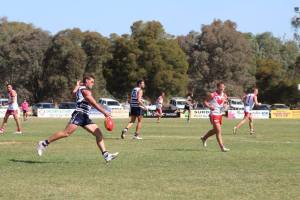 Welcome to the home of the Rutherglen Football and Netball Club, proudly supported in 2016 by Complete Bodycraft and the Poachers Paradise Hotel.
We play in the Tallangatta and District Football League and our home is Barkly Park, Rutherglen. Join more than 1650 fans who stay informed via the Rutherglen Cats Facebook page.
Congratulations to Jarrad Farwell, who was a joint winner of the 2016 Barton Medal. Martin Brennan was named TDFL Rising Star, with both players named in the TDFL Team Of The Year.
Our President Greg Lumby has been recognised for all his hard work as TDFL Volunteer Of The Year. Watch his emotional speech on our Facebook page.
Senior coach Karl Jacka is a finalist in the AFL North East Border Coach Of The Year. Matt Andison is also a finalist for the AFL North East Border Volunteer Of The Year.
---
JOIN OUR COMMITTEE FOR 2017 - AGM THURSDAY, AUGUST25 6PM AT BARKLY PARK
Hear about a successful 2016 and get involved for 2017. The strength of our club is an excellent committee. Some current committee members will be stepping down in 2017. This gives mums, dads and supporters an opportunity to join and have your opinions and ideas count. New faces and fresh input is essential.
---
THIS WEEK: FINALS AT SANDY CREEK

SUNDAY, AUGUST 28
Senior football v Barnawartha
Reserves football v Mitta United
Under 18 netball v Chiltern
Our under 18 netballers were the only winning Rutherglen side this weekend. Congratulations to the B Grade netballers and under 14 footballers on a great season. Let's get a big crowd out to Sandy Creek this Sunday with three teams in action. Read about week 1 of the finals in Match Reports.
---
MATT TALBOT MEDAL - SATURDAY SEPTEMBER 17
Join the Rutherglen Cats' presentation night and vote count at the Rutherglen Memorial Hall. Tickets are $50 for adults and $35 for 17 and under. Juniors are free. To purchase your ticket, please contact Mel Pinn on 0419 191 010 or Nadine Simpson at the Rutherglen Wine Experience on (02) 60 33 63 06.
---
LIKE US ON FACEBOOK, DOWNLOAD TEAM APP
Like the Rutherglen Cats Facebook page to stay up-to-date with the club.
Another great way to stay up-to-date is by downloading the Rutherglen Cats smartphone app - Team App.
Instructions available here.
---
OTHER NEWS
---
RUTHERGLEN IS A GOOD SPORT
We have achieved Level 3 Good Sports accreditation. The program is run by VicHealth in conjunction with the Australian Drug Foundation. This is the highest level possible without doing away with our bar.
This has helped to improve the image of the club within the community and decrease the risk of liability. It also shows that the Cattery is a very family orientated club.