Home Page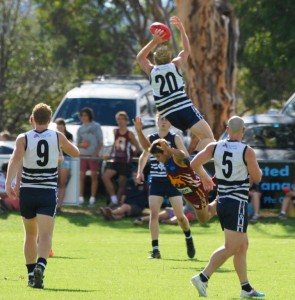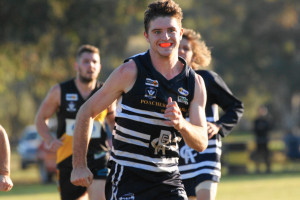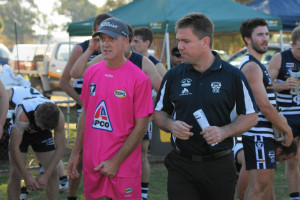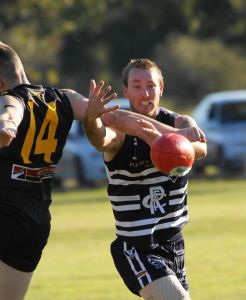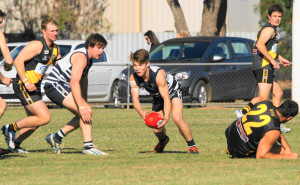 Welcome to the home of the Rutherglen - Corowa Football and Netball Club.
We are part of the Tallangatta and District Football League and our home is Barkly Park, Rutherglen. Our under 18 netballers won the premiership in 2015!
Head to our Facebook page to catch up on some exciting new signings for 2016.
Our major sponsors are the Poachers Paradise Hotel and Complete Bodycraft.
---
TRAINING AND COACH DETAILS
Senior football and netball: Monday / Wednesday 6pm
Senior football coach Karl Jacka: 0458 555 850.
Senior netball coach Tayce Gallagher: 0474 261 328.
Junior football (17s / 14s)

: Monday / Wednesday 4.30pm.
Under 17 football coach Duane Maloney: 0438 553 671.
Under 17 football coach Brendan Morris: 0411 673 856.
Under 14 football coach Matt Andison: 0438 470 696.
Under 12 football:

Wednesday March 2 4.30pm.
Under 12 football coach Wayne Cooper: 0439 494 027.
Junior netball (18's / 15's)

: Monday / Wednesday 5-6pm.
18 and under netball coach Kara Renshaw:
15 and under netball coach Kayla Midson: 0475 628 676.
13 and under netball

: Wednesday 4pm.
13 and under netball coach Jane Karnahan:
---
WANT TO PLAY FOR A GREAT CLUB?
If you are looking for a great club with great people, and a team on the rise - get on board the Cats in season 2016.
Senior football coach Karl Jacka: 0458 555 850.
The future for our netballers looks very promising after winning the under 18 premiership last year.
Many of these talented premiership winning players will join our senior squad under the guidance of Tayce Gallagher this year. If you would like to play netball for the Cats, call Tayce on 0474 261 328.
---
LIKE US ON FACEBOOK, DOWNLOAD TEAM APP
The Rutherglen Cats Facebook page is the best way to stay up-to-date with the club.
Click here to like the page and show your support for the mighty Cats.
Another great way to stay up-to-date is by downloading the Rutherglen Cats smartphone app - Team App.
Instructions are available here.
---
OTHER NEWS
Latest committee minutes available in News.
The fixture for all grades is available in

Fixtures/Results

.

If you are interested in helping out the club in any capacity (canteen, umpiring, team manager, scoreboard, timekeeper, front gate), please contact President Greg Lumby on 0427 357 235.

Netball scores and news via http://tallangattadna.vic.netball.com.au

---
RUTHERGLEN IS A GOOD SPORT
We have achieved Level 3 Good Sports accreditation. The program is run by VicHealth in conjunction with the Australian Drug Foundation. This is the highest level possible without doing away with our bar.
It shows that our club is doing everything possible to responsibly manage alcohol consumption. It means our percentage of alcohol revenue compared to other revenue streams has been reduced significantly.
This has helped to improve the image of the club within the community and decrease the risk of liability. It also shows that the Cattery is a very family orientated club.