Home Page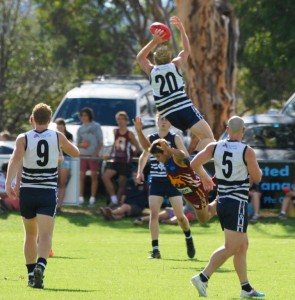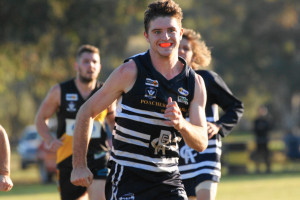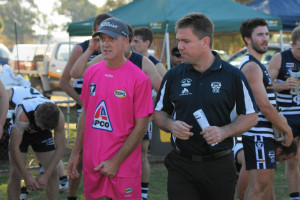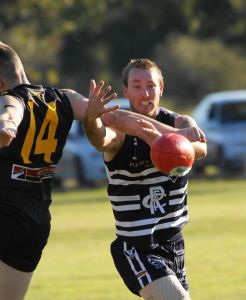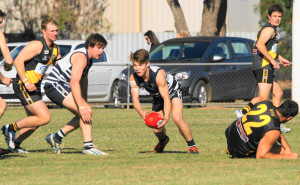 Welcome to the home of the Rutherglen - Corowa Football and Netball Club.
We are part of the Tallangatta and District Football League and our home is Barkly Park, Rutherglen. Our under 18 netballers won the premiership in 2015!
Our major sponsors are the Poachers Paradise Hotel and Complete Bodycraft.
---
PRE-SEASON TRAINING DATES
Monday, December 7 at 6pm

Wednesday, December 16 at 6pm

Monday January 11 (first session after Christmas break) at 6pm
It was great to see more than 40 on the track at our first session on November 25.
There are two more light sessions before Christmas and we are looking for all players to show their face at Barkly Park.
Pre-Christmas is about getting to know some new faces, kicking the footy again and enjoying each other's company.
If you have any questions, please call senior coach Karl Jacka on 0458 555 850.
---
WANT TO PLAY FOR A GREAT CLUB?
Season 2016 promises to be exciting. We are looking to build on a rapid finish to 2015 where we won eight of our last nine to qualify for an Elimination Final.
The recruiters have been busy in the off-season with some exciting signings from the Ovens and Murray Football League to be announced soon, while many of our young players have already been spotted working hard on the track.
If you are looking for a great club with great people, and a team on the rise - get on board the Cats in season 2016.
If you are interested in joining us, feel free to give senior coach Karl Jacka a call on 0458 555 850.
---
LIKE US ON FACEBOOK, DOWNLOAD TEAM APP
The Rutherglen Cats Facebook page is the best way to stay up-to-date with the club.
Click here to like the page and show your support for the mighty Cats.
Another great way to stay up-to-date is by downloading the Rutherglen Cats smartphone app - Team App.
Instructions are available here.
---
OTHER NEWS
Latest committee minutes available in News.
The fixture for all grades is available in

Fixtures/Results

.

If you are interested in helping out the club in any capacity (canteen, umpiring, team manager, scoreboard, timekeeper, front gate), please contact President Greg Lumby on 0427 357 235.

Netball scores and news via http://tallangattadna.vic.netball.com.au

---
RUTHERGLEN IS A GOOD SPORT
We have achieved Level 3 Good Sports accreditation. The program is run by VicHealth in conjunction with the Australian Drug Foundation. This is the highest level possible without doing away with our bar.
It shows that our club is doing everything possible to responsibly manage alcohol consumption. It means our percentage of alcohol revenue compared to other revenue streams has been reduced significantly.
This has helped to improve the image of the club within the community and decrease the risk of liability. It also shows that the Cattery is a very family orientated club.