Home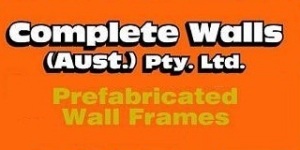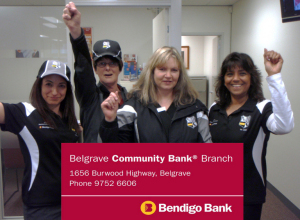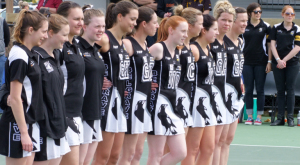 Welcome to the Belgrave Football Netball Club
Football Practice Matches

Thursday 6/3 vs Cora Lynn @ Cora Lynn 6pm start
Saturday 15/3 vs Bayswater @ Healesville 6pm start
Saturday 22/3 vs Cobram @ Cobram Time TBA
Saturday 29/3 vs Doveton @ Belgrave 10am start
THE NEWS FOR THE FORTHCOMING SEASON 2014
We welcome a new committee this coming season with
President: Colin Francis
Vice President's: Mick Leenheers & Kara Salmon

Secretary: Frank Scammell
- Assistant: Sandra Strongman
Treasurer: Paul Chaprioniere
General Committee: Raquel Miragaya, Mel Davey, Matt Hall, Mick Kiker, Brad Raaymakers & Rob Raaymakers(Supporters Group Rep).
COACHING APPOINTMENTS FOR 2014
NETBALL - A GRADE ANGELA JEFFERY & CARMEN TIMMS
- A RESERVE CARMEN TIMMS
- B GRADE ANGELA JEFFERY

- B RESERVE ANGELA JEFFERY
It is very exciting to have 2 coaches that have such a passion for the sport, extensive experience and dedication to improvement of both individuals and the team as a whole. Angela coached the A grade netball team to the Grand Final in 2013, won the Club A Grade B&F. Carmen was a member of that Grand Final team and has extensive experience at representative level over many years. This is the duo worth playing with.
FOOTBALL
SENIORS: BEN COLLINS & SEAN STANTON
SENIORS ASSISTANT: DAVID COLLINS
Ben and Sean have guided the senior side over the last 2 years with a Div2 premiership in 2012 and finals in Div1 in 2013.They share a desire for team success and have a proven track record in achieving results.The addition of David is nothing short of a huge plus with his experience at VFL level and his knowledge of the game.
RESERVES: RICHARD BROWN
Richard was the Under 18's Coach for 2013 and the Chairman of Selectors for the Seniors in 2013.In his first year at the Club,Richard impressed all with his encouragement, knowledge and development of young growing footballers.
UNDER 18's: JASON PEAGRAM & JESSIE PEARCE
ASSISTANT: KOLBY KEIGHREN
Jason and Jesse are both senior players with Jason being our senior captain in 2013. Jesse has had extensive VFL experience and both have a desire to impart what they know to growing footballers. They have a great rapport with young people and believe that success can also be enjoyable.
Kolby has been a past player of the club who has been heavily involved for many years in the Junior club in many capacities including coaching. Knowing Kolby and the high regard all have for him, it was a delight when he said that he would be involved.
This is a great opportunity for any under 18 footballer to be involved with not just great coaching but people of outstanding calibre.
WE ARE THE BELGRAVE FOOTBALL/NETBALL CLUB
THAT "FIGHTS ON FOR FLAG AND VICTORY"